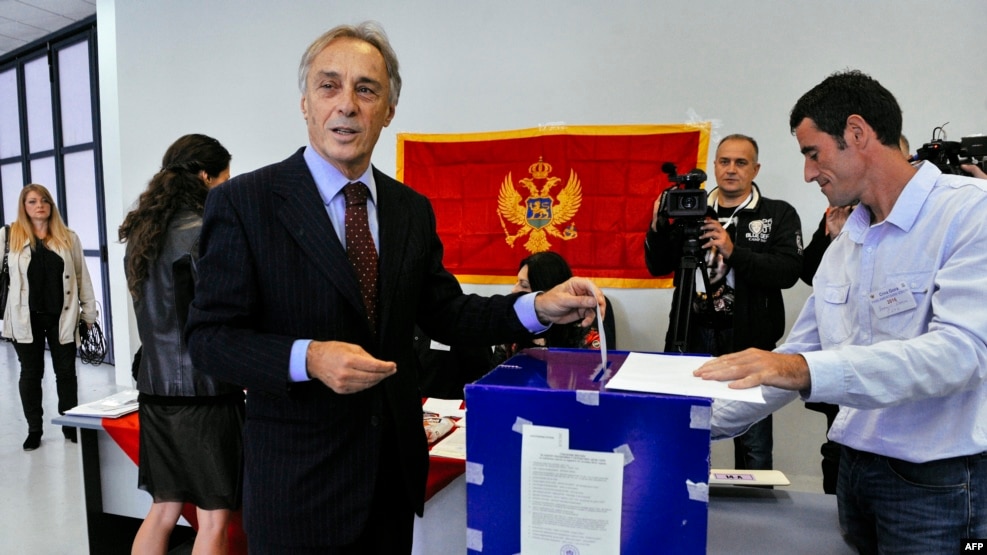 Russia has asked several U.S. states for permission to send observers to polling places on November 8 to monitor voting in the presidential and legislative elections, but at least three states have said no.
The U.S. State Department said on October 21 that Russia is welcome to observe the elections, but Moscow turned down an invitation from the United States to be included on a team from the Organization for Security and Cooperation in Europe, which monitors elections in the United States as well as Europe.
"We told the Russian government that they were welcome to observe our elections," State Department spokesman John Kirby said.
"There's nothing for us to fear from having Russian observers observing our election. We're very confident in the stability, the security, and the strength of our electoral process. There's no need to hide from that," he said.
But Kirby added that "the fact that they have chosen to not join the OSCE observation mission makes clear that this issue is nothing more than a PR stunt."
Meanwhile, the Russian Embassy has asked at least three U.S. states for permission to send monitors to polling stations, and the states have denied the requests.
Oklahoma, Texas, and Louisiana all said they rejected requests from Russia to host observers.
The Oklahoma secretary of state's office said it received a letter in August from Russia's consulate general in Houston seeking to have one of its officers present at a voting precinct to study the "U.S. experience in organization of voting process."
But Oklahoma denied the request, saying its law prohibits anyone except election officials and voters from being present while voting is taking place.
Texas and Louisiana had similar reasons for turning Russia down.
The Russian newspaper Izvestia quoted a Russian official on October 21 saying the requests were turned down because of "Russophobic tendencies."
Russia's sudden interest in the U.S. voting process comes amid charges that Russian-backed hackers have been leaking Democratic party e-mails and documents in an effort to influence the election in favor of Republican candidate Donald Trump, who is a Russophile.
With reporting by AP, AFP, and Reuters