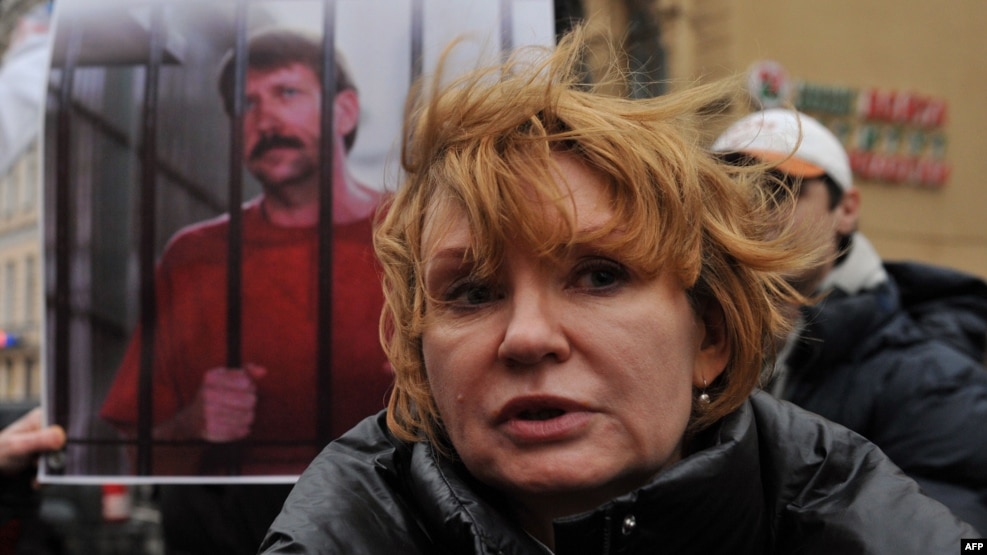 Russian arms trader Viktor Bout, who is serving a 25-year prison term in the United States for illegally selling weapons to a Colombian terrorist group, has been transferred to a prison where he has more liberty and privileges.
Bout's wife told Russian news media on October 26 that his lawyer arranged the transfer out of a prison designed to house convicted terrorists in solitary confinement to a prison where he is free to take walks, play games, make phone calls, receive mail, and participate in workshops.
"This is the first encouraging news" since he was imprisoned in 2012, Alla Bout told TASS. "For the first time in four years, he will see skies over his head, will have an opportunity to communicate with others."
Bout has asked to be transferred to a jail in Russia. The United States has not acted on that request.
Based on reporting by TASS and RIA Novosti