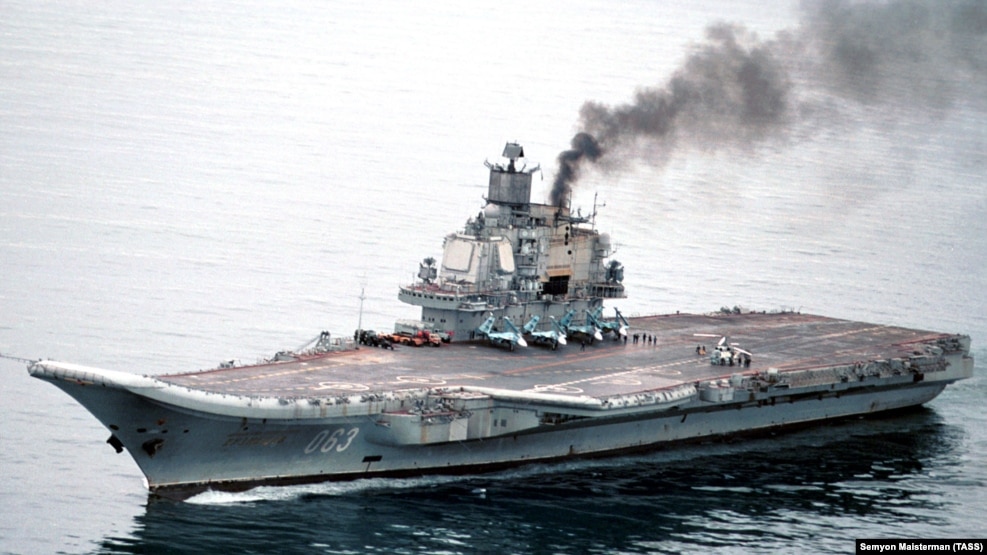 The Spanish Foreign Ministry is reviewing a permit that has been issued to allow a Russian Navy flotilla to resupply at the port of Ceuta.
The newspaper El Pais reported late on October 25 that the eight-vessel flotilla, led by the aircraft carrier Admiral Kuznetsov, was expected to arrive in Ceuta on October 26.
Ceuta is on the north coast of Africa across the Strait of Gibraltar from mainland Spain. It is disputed by both Spain and Morocco, but is considered part of the European Union. Russian warships have docked there at least 60 times since 2011.
On October 25, NATO Secretary-General Jens Stoltenberg expressed concern about "the potential use of that [Russian] battle group to increase air strikes on civilians in Aleppo." But he said it is "up to each nation to decide whether these vessels may obtain supplies and refuel at different ports along the route to the eastern Mediterranean.
Former Belgian Prime Minister Guy Verhofstadt, who is now the EU's representative on Brexit talks, posted on Twitter that Spain's decision to refuel the Russian flotilla was "scandalous."
Based on reporting by Reuters, The Guardian, and El Pais