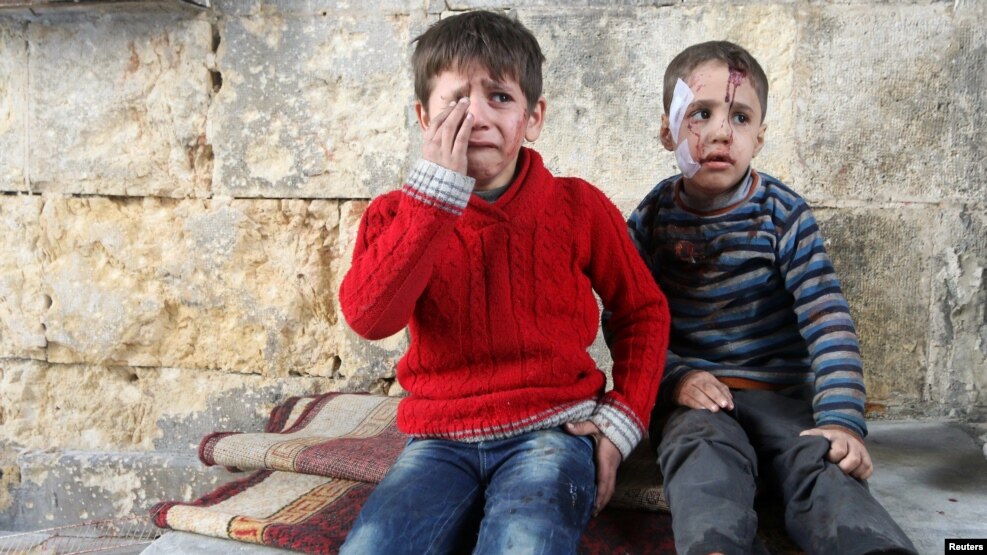 Intense air strikes and artillery fire killed dozens of people in the northern Syrian city of Aleppo on November 19, prompting condemnation from Western nations.
The Britain-based Syrian Observatory for Human Rights said 48 people, including at least five children, had been killed in rebel-held parts of Aleppo by dozens of air strikes and barrel bombs and dozens of artillery rounds.
The observatory said the latest casualties bring the number of people killed by the intensifying bombardment of Aleppo and nearby areas over the past five days to about 180, including 97 in the city's besieged eastern neighborhoods.
The surge in air strikes and shelling has also hit hospitals in eastern Aleppo, leaving all medical facilities in the area out of service.
White House national security adviser Susan Rice said the United States condemned "in the strongest terms" the latest air strikes against hospitals and urged Russia, an ally of Syrian President Bashar al-Assad, to take steps to halt the violence.
"The United States again joins our partners...in demanding the immediate cessation of these bombardments and calling on Russia to immediately deescalate violence and facilitate humanitarian aid and access for the Syrian people," Rice said in a statement.
British Foreign Secretary Boris Johnson tweeted that air strikes hitting civilians and hospitals were "sickening" and called for a return to diplomacy.
Elizabeth Hoff, the World Health Organization representative in Syria, said on November 19 that a UN-led group of aid agencies based over the border in Turkey "confirmed today that all hospitals in eastern Aleppo are out of service."
On November 18, shelling by Syrian government forces partly destroyed one of the last hospitals in eastern Aleppo, killing two patients and forcing it to shut.
Syrian government troops began a new assault on the rebel side of Aleppo on November 15, as they renewed their bid to recapture the entire city.
The city has been divided between government control in the west and rebel control in the east since mid-2012.
More than 250,000 people remain in the opposition-held part of the city, which has been besieged by the regime since July.
With reporting by Reuters and AFP