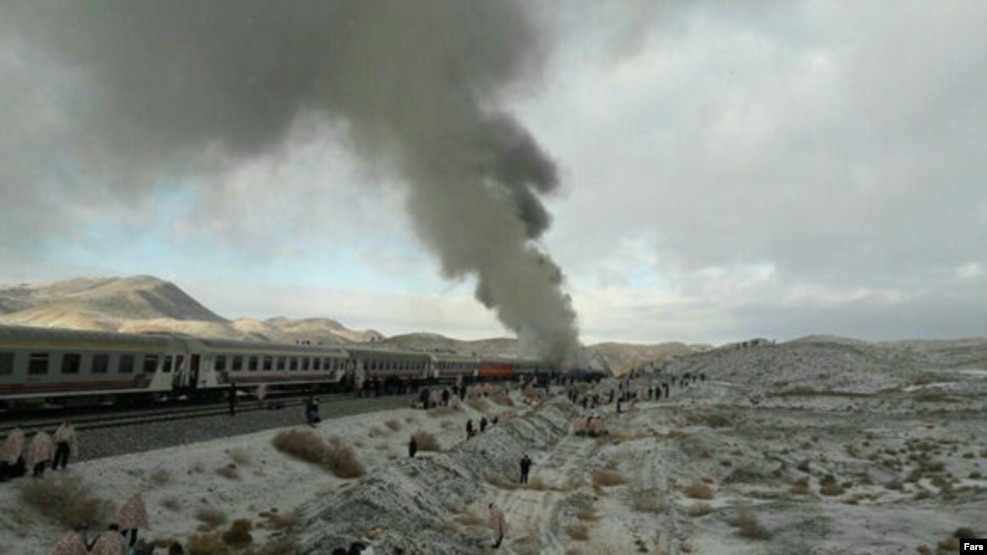 Iranian state TV reports that the death toll from a train collision in the country's north-central Semnan Province has increased to 31, with dozens of others injured in the accident.
"The bodies of 31 dead have been identified and more than 70 people hospitalized," Semnan Governor Mohammad Reza Khabbaz told state television on November 25.
The collision occurred at the Haft-Khan station in the city of Shahroud early on November 25.
State TV said the crash happened when a passenger train in motion hit another that had stopped at the station, some 250 kilometers east of the capital, Tehran.
The report said that in the collision, four carriages derailed and two caught fire.
Officials said ambulances, rescue teams, and a helicopter had been dispatched to the site.
The casualties from the collision were taken to nearby hospitals.
According to official statistics, traffic accidents in Iran cause about 17,000 deaths on average every year.
Based on reporting by AP, dpa, Reuters, and PressTV