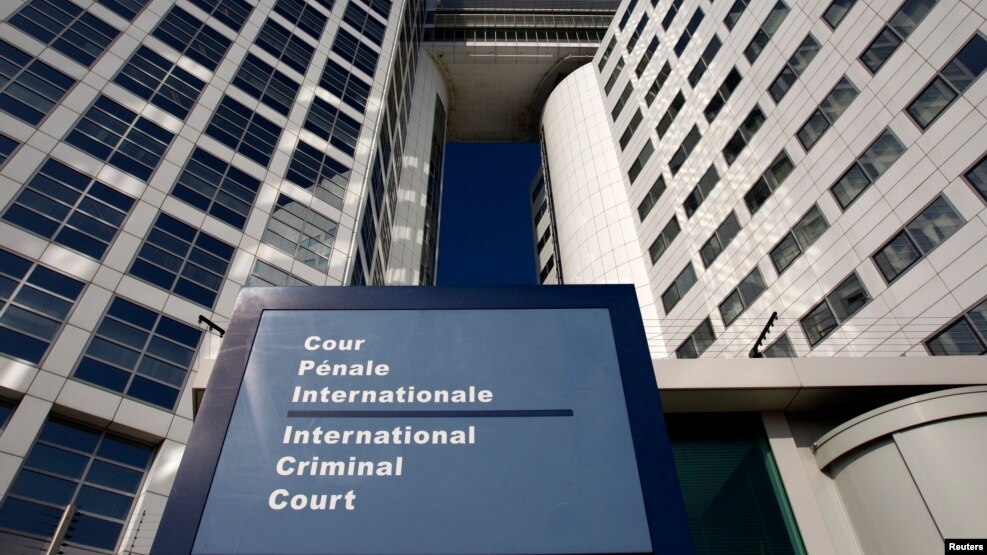 Russia says it is formally withdrawing its signature from the founding statute of the International Criminal Court (ICC), known as the Rome Statute of the ICC.
In a decree signed on November 16, President Vladimir Putin ordered the Foreign Ministry to inform the United Nations of the decision.
Russia signed the Rome Statute of the ICC, which was established to prosecute war crimes, but never ratified an agreement to join.
Russia's Foreign Ministry on November 16 described the work of the ICC as "one-sided and inefficient," saying the court "did not live up to the hopes associated with it and did not become truly independent."
Putin's order comes after the lead prosecutor for the ICC, Fatou Bensouda, said for the first time on November 14 that the simmering conflict in Ukraine should be considered as an international armed conflict between Russia and Ukraine.
Amnesty International said Putin's order appeared to be directly linked to the ICC prosecutor's statement.
Sergei Nikitin, director of Amnesty International Russia, said, "It is hard not to see this as an attempt by Russia to undermine the progress towards international justice."
Nikitin added: "Russia never demonstrated any genuine intention to ratify the Rome Statute, and this announcement appears as nothing but contempt for the aims of the ICC -- putting an end to impunity for genocide, war crimes, and crimes against humanity -- and is an affront to all victims of these appalling crimes."
The international human rights group said in a November 16 statement that it "has consistently condemned Russia's repeated efforts to block the referral of the situation in Syria to the ICC prosecutor and the UN Security Council.
Amnesty International also noted that it had documented possible war crimes committed by Russian forces during the ongoing conflict in Syria.
"As Russia had not ratified the Rome Statute, little will change in practice; however, the decision is an alarming indication of Russia's unwillingness to cooperate with international justice systems," Nikitin said.
The United Nations says at least 9,600 people have been killed in fighting between government forces and Russia-backed separatists in eastern Ukraine since April 2014.
With reporting by dpa, Reuters, TASS, and AFP