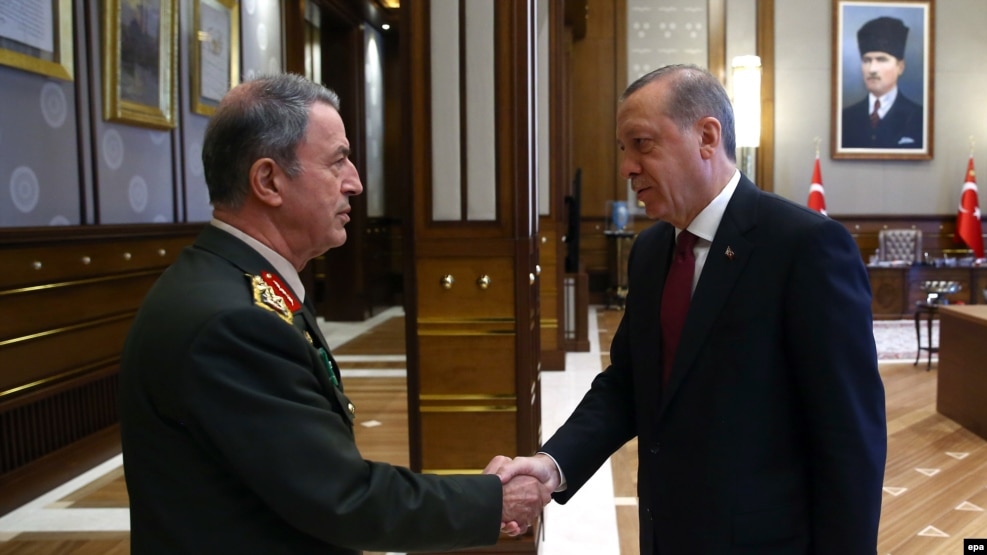 The head of the Turkish Armed Forces General Staff, General Hulusi Akar, was visiting Moscow on November 1 for talks with his Russian counterpart, General Valery Gerasimov.
Turkey's Armed Forces said in a statement that Akar was discussing potential military cooperation with Russia as well as "the situation in the Middle East."
Both Turkey and Russia have military forces involved in combat operations in Syria.
Relations between Ankara and Moscow deteriorated after a Turkish warplane in October 2015 shot down a Russian fighter jet near Turkey's border with Syria.
But relations have improved since an attempted coup in July by Turkey's military against Turkey's President Recep Tayyip Erdogan.
In September, Gerasimov visited Ankara for talks with Akar about bilateral military ties.
With reporting by Reuters and RIA