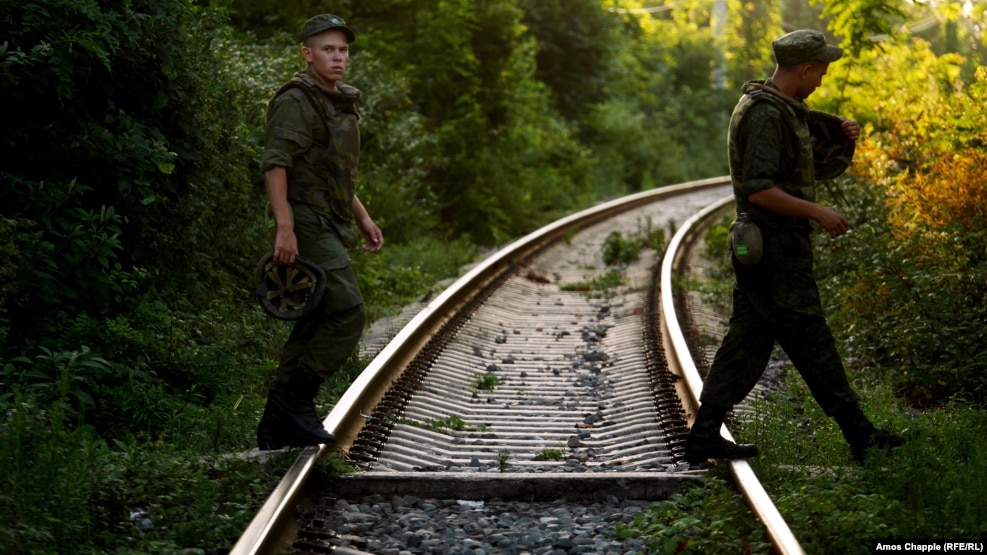 The United States has criticized a new joint military force between Russia and the breakaway Georgian region of Abkhazia, saying the agreement isn't valid under international law.
Washington issued the blunt statement on November 22, a day after Russian President Vladimir Putin signed the deal deepening Moscow's involvement in the Black Sea region
Among other things, the agreement allows for developing a Russian
base in Abkhazia along with motorized Abkhaz infantry battalions, and artillery and aviation groups.

It also gives the Russian Defense Ministry command over the force in times of war.
"We do not recognize the legitimacy of this so-called "treaty," which does not constitute a valid international agreement," department spokesman John Kirby
said in the statement
.
Abkhazia has run its own affairs independent of Georgia since a brief civil war in the early 1990s.
The region's de facto autonomy was further strengthened when Russia invaded Georgia in 2008, and sent thousands of troops into Abkhazia.
Moscow later recognized the region as independent, though the overwhelming majority of United Nations members have refused to do so.
With reporting by TASS