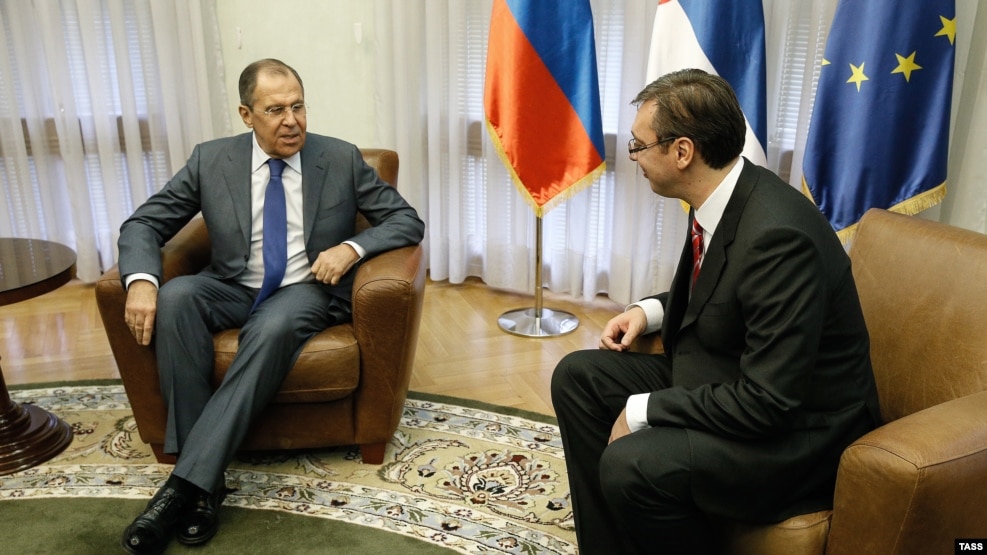 Russian Foreign Minister Sergei Lavrov says the Kremlin is ready to provide Serbia with weapons to counter NATO's arms buildup in neighboring Croatia.
Amid rising tensions between the two Balkan countries, Serbian Foreign Minister Ivica Dacic said on December 12 that Serbian Prime Minister Aleksandar Vucic would visit Moscow later this month to discuss the donation of four MiG-29 jets and other unspecified military equipment.
Media reports said the jets were decommissioned by the Russian Air Force and need major repairs.
Dacic said Serbia had to strengthen its armed forces in the wake of NATO's arming of neighboring Croatia.
Croatia, a member of NATO and the European Union, blocked one of three negotiating chapters Serbia hoped to open by year-end in its bid to join the EU, prompting Vucic to leave Brussels in protest on December 12.
"If Croatia is the one to decide if Serbia will become an EU member, I have suddenly lost the interest," Dacic said.
Serbia wants to join the EU, but has refused to join NATO or Western sanctions imposed on Slavic ally Russia for its meddling in Ukraine.
"Serbia will never become an anti-Russian state and we will never join sanctions against Russia," Dacic declared.
Based on reporting by AP and TASS