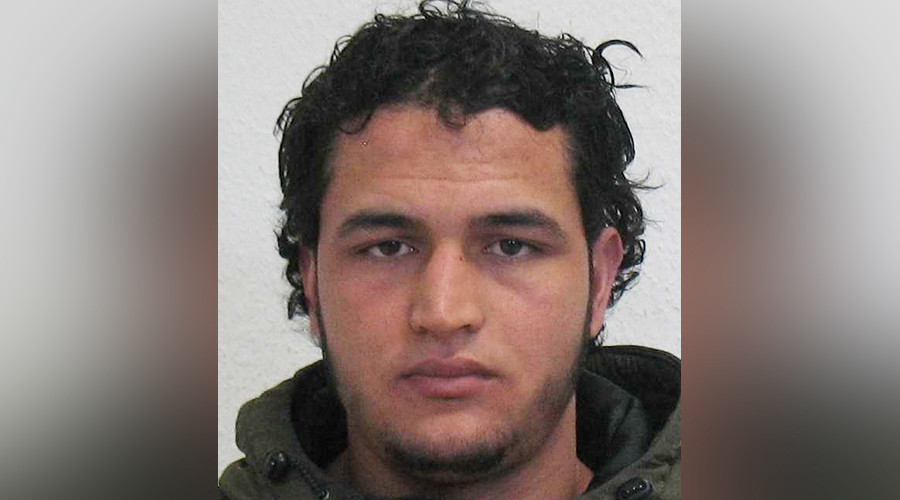 Police in Berlin are offering a reward of €100,000 (US$104,260) for information leading to the arrest of the man suspected of involvement in Monday's attack on a Christmas market which left 12 dead and 48 injured.
A search is currently underway for 24-year-old Tunisian Anis Amri, who could be armed and dangerous, according to a statement from the Federal Prosecutor's Office (GBA).
24-jähriger Tunesier Anis

#

Amri

öffentlich zur Fahndung ausgeschrieben - 100.000 Euro Belohnung.

berliner-zeitung.de/berlin/livetic …

#

Breitscheidplatz
"Anis AMRI is 178cm tall and weighs about 75kg, has black hair and brown eyes." according to the statement.
Speaking on Tunisian radio, Amri's father said he left Tunisia seven years ago as an illegal immigrant and spent time in prison in Italy on accusations of burning a school, according to Reuters.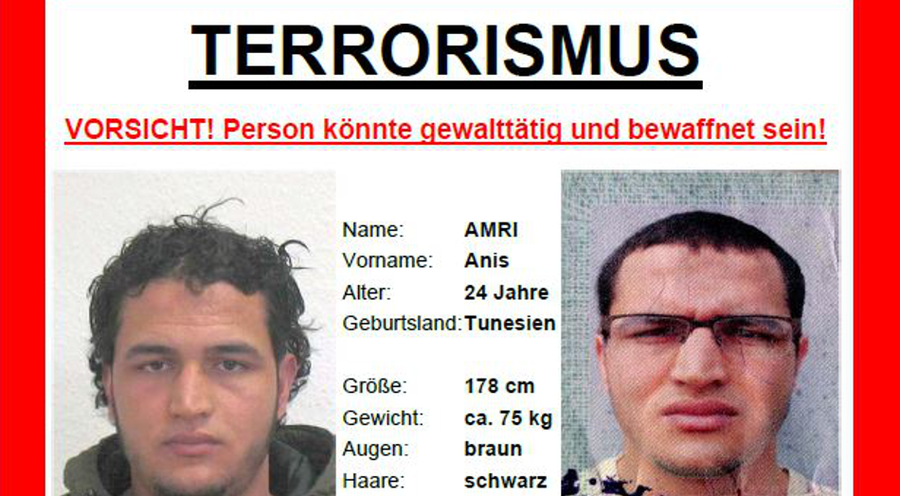 Amri is suspected of driving a Polish-registered truck into a crowd at a busy Christmas market in Berlin, in an attack echoing that which took place in Nice in July when 86 people were killed.
Identity documents belonging to Amri were reportedly found inside the truck, according to
Der Spiegel
.
da "rt.com"