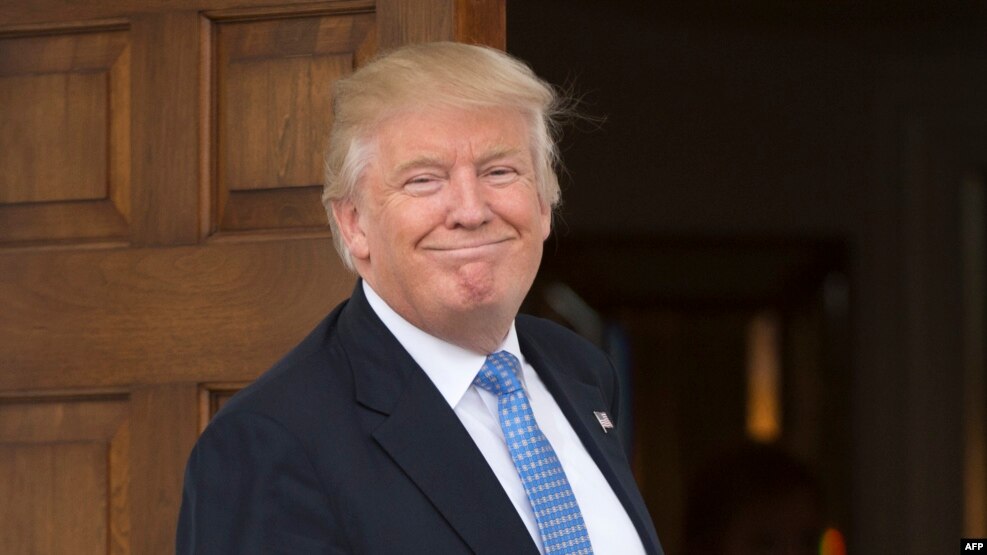 U.S. President-elect Donald Trump has criticized the CIA's conclusions that Russia interfered in the election, saying it was being used by Democrats as "just another excuse" for his defeat of Hillary Clinton.

Trump's comments, in an interview broadcast December 11, come amid growing clamor among congressional leaders for a deeper investigation into the extent of Russian cyberattacks, and their intent.

They also came two days after U.S. intelligence officials were quoted as saying they have "high confidence" that Russian hackers not only targeted the Democratic Party organizations and leaders, but that they did so to undermine Clinton.

"I think it's ridiculous. I think it's just another excuse. I don't believe it," Trump told Fox News.
President Barack Obama announced on December 9 a major review of campaign-season cyberattacks, but said it was not just about Russia or the election.

Trump has long said the culprit could be China or just a random hacker sitting on a couch.

The New York Times reported on December 9 that intelligence officials concluded Russian hackers also accessed Republican Party computers but didn't release potentially damaging e-mails or other materials, like what many believe happened for the Democrats.
With reporting by Fox News