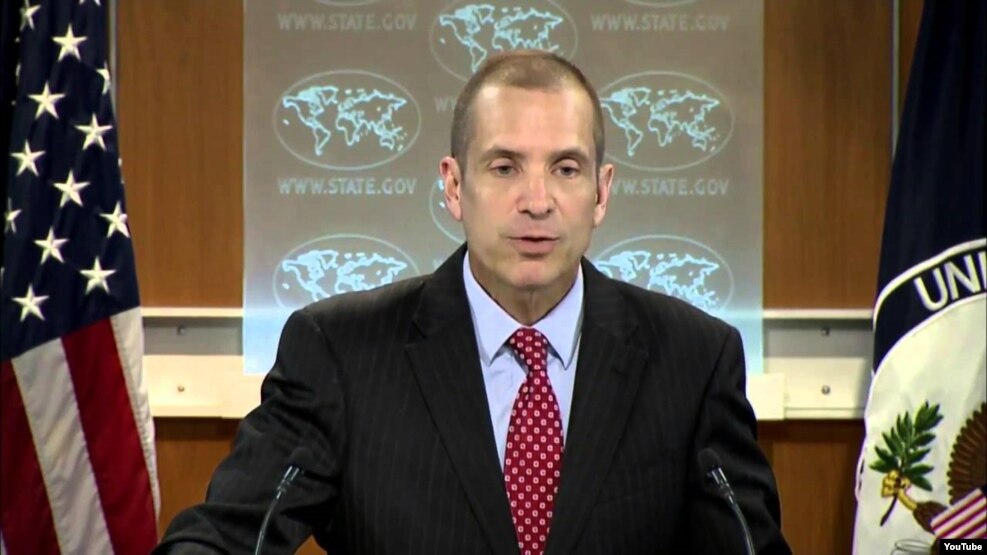 The United States has denied that it has any plans to provide portable rocket launchers to Syrian rebels after Russia raised complaints that such lethal weapons might fall into the hands of "jihadists."
"Our position on MANPADS (man-portable air-defense systems) has not changed. We would have very deep concern about that kind of weaponry getting into Syria," U.S. State Department spokesman Mark Toner said after Russian Foreign Minister Sergei Lavrov raised the matter with Secretary of State John Kerry in a phone call on December 27.
"We're not providing any kind of MANPADS...to the Syrian opposition," Toner said.
A recently enacted U.S. defense spending bill contains a provision easing restrictions on arming Syrian rebels, including allowing the administration to provide shoulder-fired antiaircraft missiles to rebel groups after notifying Congress.
Russian Foreign Ministry spokeswoman Maria Zakharova called the provision a "hostile act" that paved the way for rebels and associated militant groups found in Syria, including Al-Qaeda affiliate the Al-Nusra Front and Islamic State, to secure the weapons and use them against Russian warplanes.
"It is impossible for the Obama administration not to understand that such weapons will quickly end up in the hands of jihadists with whom the ostensibly 'moderate' opposition has long acted as one," Zakharova said.
Based on reporting by Reuters, TASS, and Sputnik News