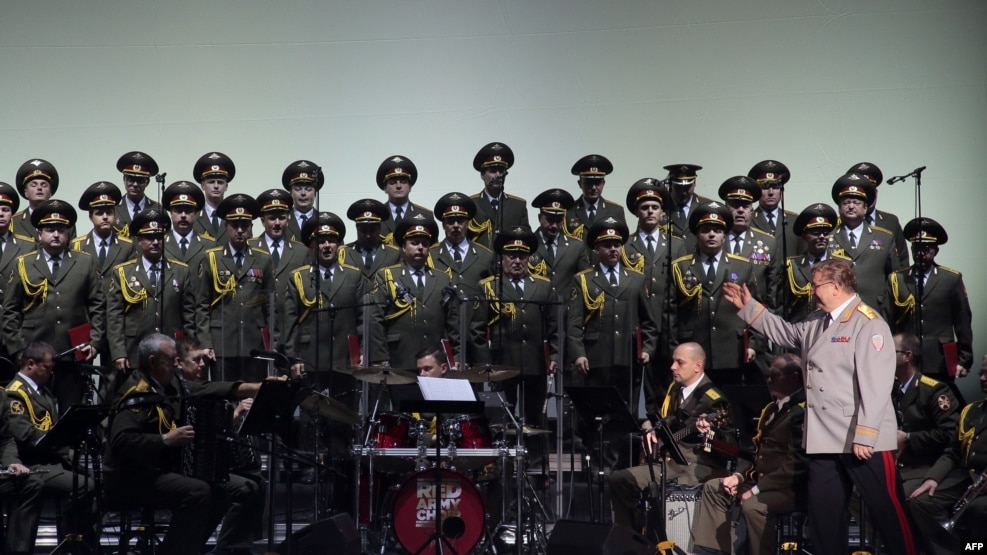 Russian news agencies report that search and rescue teams have located the suspected crash site of a Russian military plane that disappeared from radar shortly after taking off from an airfield at Russia's Black Sea resort town of Sochi.
Interfax says the suspected crash site of the missing Tu-154 plane is in the Black Sea off the coast of Sochi.
Russia's Defense Ministry said the Tu-154 aircraft had 91 people aboard when it disappeared early on December 25.
It said those on board the aircraft included musicians from the Aleksandrov Ensemble, the official army choir of the Russian armed forces, as well as nine Russian journalists.
The ministry said 83 aboard the aircraft were passengers and eight were crew members.
It said search and rescue aircraft from Russia's Southern Military District in Krasnodar and neighboring regions were deployed early on December 25.
Russia's TASS news agency quoted a source in the regional emergency services as saying that the plane was flying to Russia's Khemimim military air base near the Syrian port city of Latakia when it disappeared over the Black Sea.
The Defense Ministry said the members of the Aleksandrov Ensemble were meant to fly to the air base in Syria for a New Year's concert performance.
Kremlin spokesman Dmitry Peskov said Putin was informed about the missing plane early on December 25 and was receiving updates on the search and rescue operations from Russia's emergencies services.
Based on reporting by TASS, Interfax, Reuters, AP, AFP, and BBC