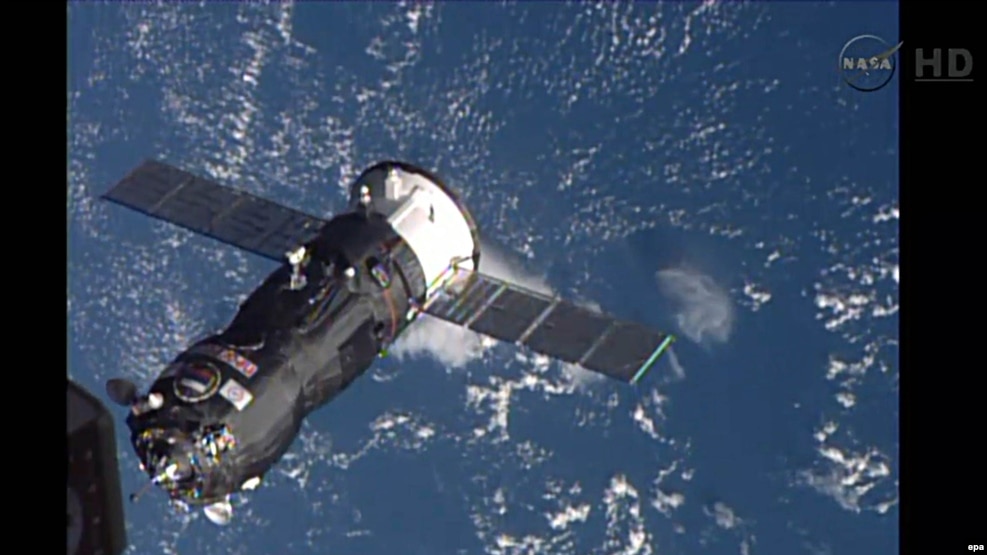 Russia's space agency says an unmanned cargo ship has burned up in the atmosphere shortly after it blasted off with supplies -- including Christmas presents -- for the crew of the International Space Station (ISS).
The Roscosmos space agency said on December 1 that contact with the Soyuz-U carrier rocket and the Progress MS-04 cargo ship was lost six minutes and 23 seconds after it blasted off from the Baikonur Cosmodrome in Kazakhstan.
The rocket's third-stage engines had just begun firing when contact was lost and the cargo ship failed to reach its intended orbit.
Roscosmos said the failure occurred over unpopulated mountainous territory of Russia's Tuva region, adding that most fragments are thought to have burned up in the dense layers of the atmosphere.
The cargo ship was scheduled to arrive at the ISS on December 3 with 2 1/2 tons of fuel, equipment, and food.
An AFP correspondent in Moscow reported that the cargo included Christmas presents and gourmet food for a Christmas dinner.
A Progress cargo ship launch that failed in April 2015 forced Russia to put all space travel plans on hold for nearly three months.
That failure was blamed on a problem in a Soyuz rocket, causing the cargo ship to disintegrate as it plummeted to Earth.
Based on reporting by Reuters, AP, AFP, TASS, and Interfax