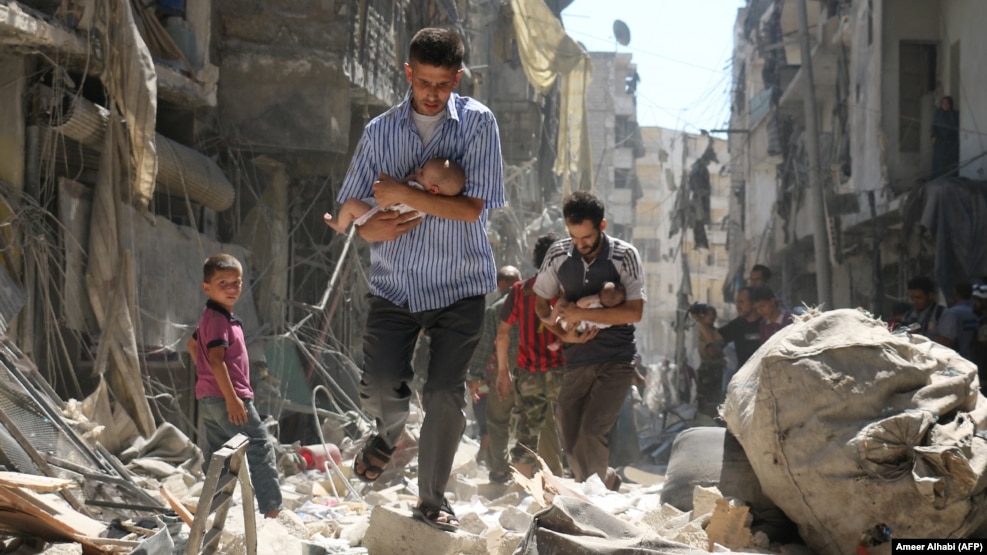 Russian Foreign Minister Sergei Lavrov says the Syrian army has suspended combat operations in eastern Aleppo, where rebels control small pockets of territory, Russia's state-operated RIA news agency reported.
Lavrov, speaking on the sidelines of an Organization for Security and Cooperation in Europe (OSCE) meeting in the German city of Hamburg on December 8, said the move would allow the evacuation of some civilians trapped in the battle zone.
Lavrov said after talks with U.S. Secretary of State John Kerry in Hamburg that they had agreed that Russian and U.S. military experts would meet in Geneva on December 10 to resolve the situation in Aleppo.
The Syrian government, an ally of Russia, has so far dismissed calls for a cease-fire.
Syrian government forces have recaptured around 75 percent of eastern Aleppo in recent weeks. Rebels had controlled the area since 2012.
Based on reporting by Reuters, AP, and BBC