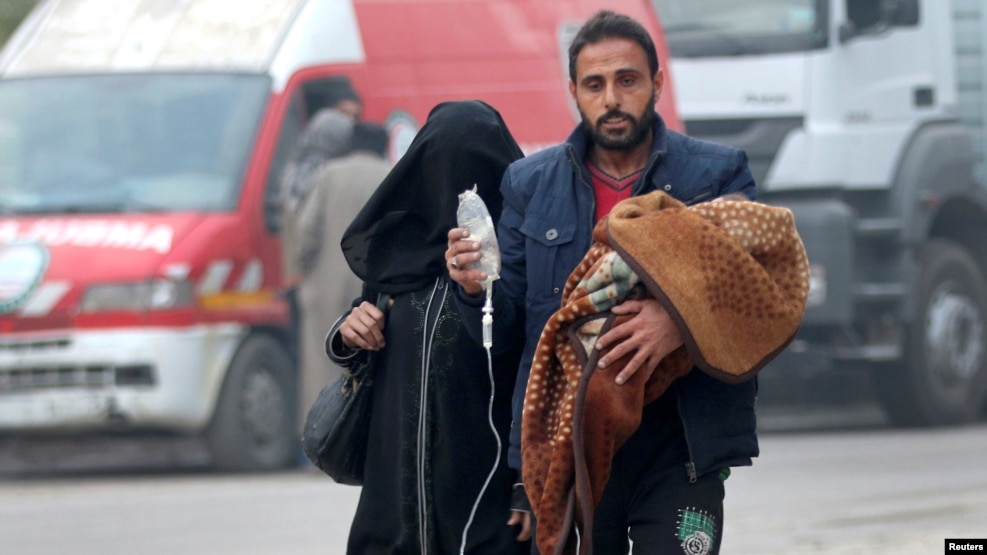 Some of the tens of thousands of citizens in eastern neighborhoods of the devastated northern Syrian city of Aleppo still controlled by rebels opposed to President Bashar al-Assad have been sharing "final messages" and calls for help on social media.
Reports are swirling that the Syrian government is poised to retake those regions -- with support from Russian air strikes -- after four years in the hands of Assad's enemies.
The United Nations' humanitarian adviser on Syria, Jan Egeland, has warned that "atrocities" are being committed in eastern Aleppo by Syrian government forces advancing into neighborhoods previously out of their control.
Humanitarian watchdog Amnesty International issued an "urgent plea" in connection with UN warnings of extrajudicial killings and said reports that residents "are being massacred in cold blood in their homes by Syrian government forces are deeply shocking but not unexpected."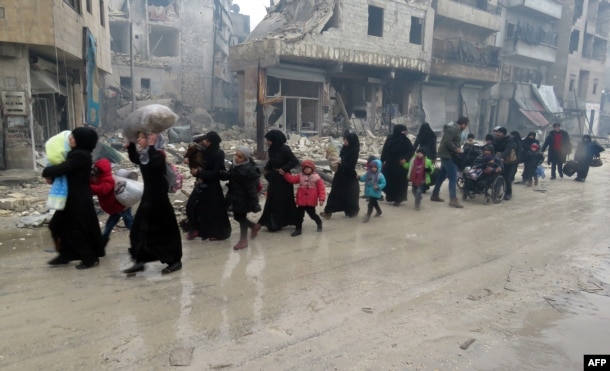 Muhammad Shbib, a media activist based in Aleppo, told RFE/RL via WhatsApp on December 13 that many people are "terrified" of the Syrian regime taking control of the city.
He says he and many others are preparing themselves for the worst.
"We may be killed or imprisoned. We don't know," Shbib said. "There is no safe place [to hide]."
Elsewhere, on social media, another activist posted a video that said simply, "We are being killed."
"This may be my last video," another activist, Lina Shami, said in a video posted on Twitter.
We are still here in

#

Besieged_Aleppo

regime did not take the city, people are needs for help,we are calling for an international protection