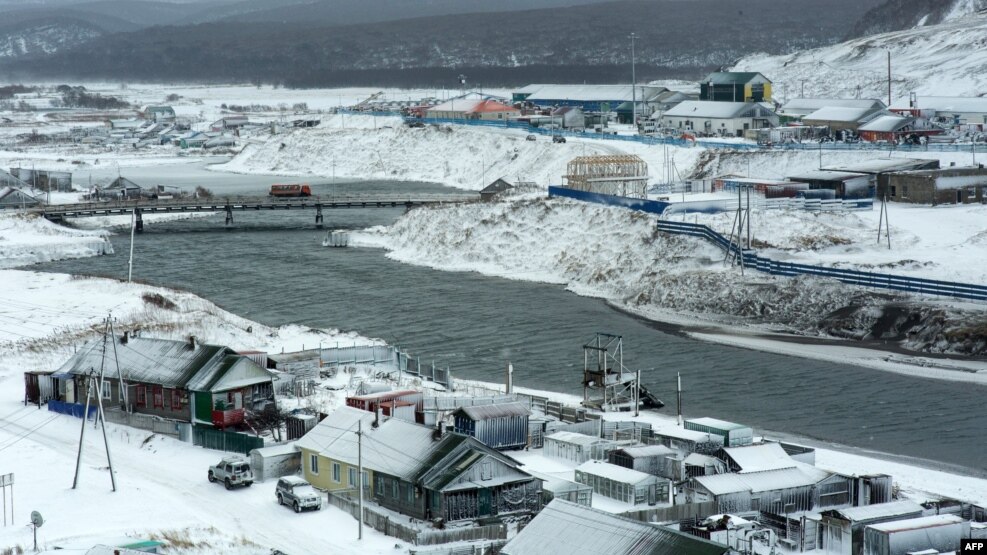 Russian President Vladimir Putin and Japanese Prime Minister Shinzo Abe meet on December 15 seeking progress on a territorial dispute that has prevented their countries from signing a peace treaty formally ending World War II.
The two sides are likely to clinch agreements on economic cooperation in areas from medical technology to energy. But both have sought to dampen expectations of a breakthrough in the feud over islands off Hokkaido that Russia calls the Kuriles and Japan calls the Northern Territories, which were seized by Soviet forces at the end of the war.
The two leaders will visit a mountainside inn at the hot springs resort of Nagato in southwest Japan and move their meeting to Tokyo on December 16.
Abe has pledged to resolve the territorial dispute, in hopes of leaving a diplomatic legacy. But resolving the dispute carries risks for Putin, who does not want to tarnish his reputation at home for being a staunch defender of Russian sovereignty.
Putin told the Yomiuri newspaper this week that the goal of a peace treaty would be harder to achieve if Russia remained subject to Japanese sanctions.
But Japan has ruled out undermining Western sanctions on Russia that were imposed over its aggression in Ukraine.
Based on reporting by Reuters and AFP