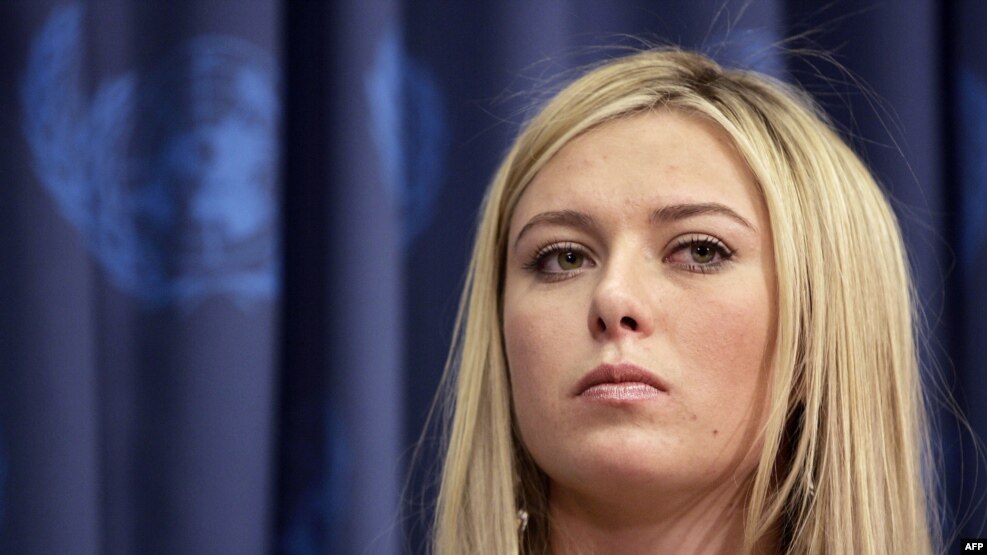 Tennis star Maria Sharapova said January 10 that she will return from her 15-month doping ban at a tournament in Germany on April 26.
Sharapova has been given a wild-card entry into the tournament, her first official competition since she tested positive for meldonium at last year's Australian Open.
"I could not be happier to have my first match back on tour at one of my favorite tournaments," said Sharapova, 29, who won the tournament from 2012-14.
Sharapova was originally banned for two years, but that was reduced on appeal. She said she had used meldonium for years for medical reasons and was not aware it had been banned for 2016.
Based on reporting by AP and AFP