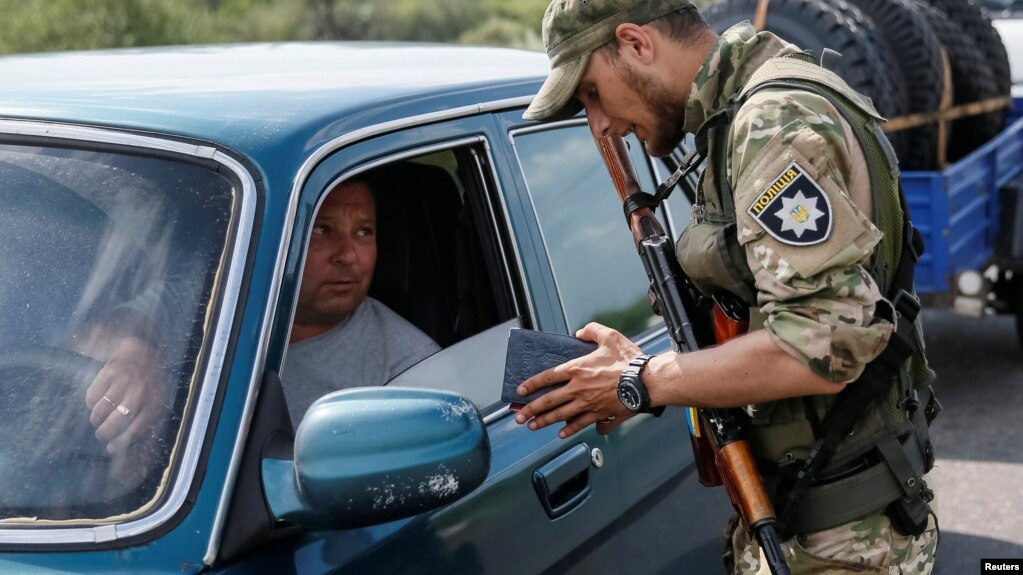 Russian President Vladimir Putin has signed a decree temporarily recognizing identification documents issued in separatist-held areas of eastern Ukraine.

The decision will allow people from the eastern Ukrainian regions of Donetsk and Luhansk to travel, work, or study in Russia.

According to Putin's decree, Moscow will temporarily recognize identity documents, diplomas, birth and marriage certificates, and vehicle registration plates issued in the two Ukrainian regions.

The decree said the new regulation will be in place until a "political settlement of the situation" in these regions based on the Minsk peace agreements.

According to the decree, Putin signed it "to protect human rights and freedoms" in accordance with "the widely recognized principles of international humanitarian law."

The signing of the decree came amid tougher talk on Russia by the United States.

U.S. Vice President Mike Pence said on February 18 that the United States would "hold Russia accountable" for its interference in Ukraine.

During his campaign, Trump voiced admiration for Putin and suggested he might scrap sanctions imposed on Moscow over its actions in Ukraine.
Based on reporting by The Moscow Times and Reuters