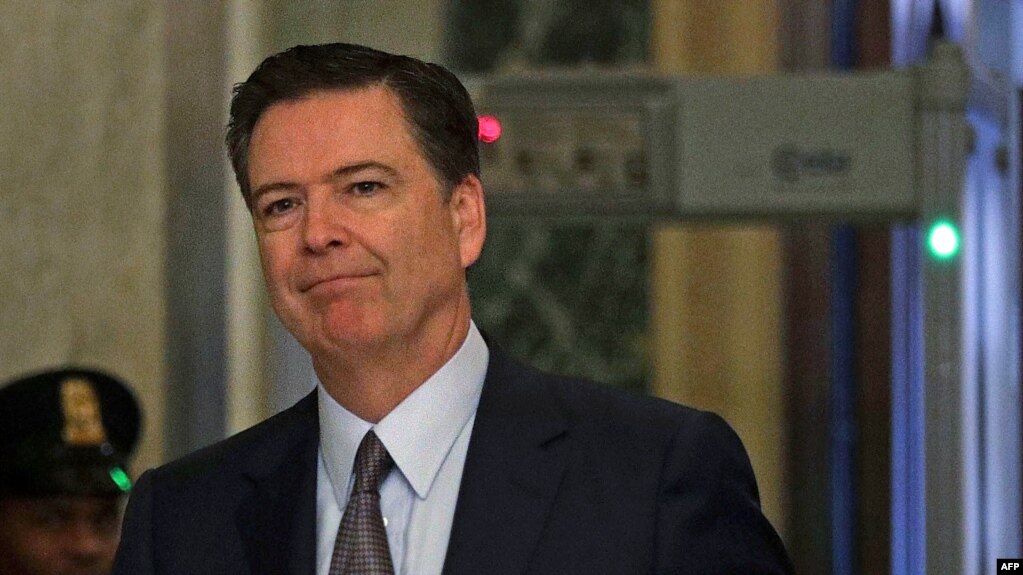 FBI Director James Comey is set to testify in a highly anticipated session before the U.S. House committee looking into Russian interference in the 2016 presidential campaign.
Observers are also awaiting any comments the FBI chief might make about President Donald Trump's claims that his predecessor, Barack Obama, had his phones tapped during the election campaign.
The hearings by the House Intelligence Committee, scheduled to start March 20, will be the first open sessions on Russia's involvement in the U.S. presidential campaign.
National Security Agency director Mike Rogers is also scheduled to appear.
The Trump administration has been dogged by intelligence reports of Russia's alleged meddling in the campaign and by reported FBI investigations of Trump associates.
Trump has rejected suggestions that he or his campaign had improper contacts with Russian officials.
Democrats will be eager for Comey to make a clear statement debunking Trump's wiretap claims.
In a Twitter post on March 4, Trump said Obama ordered wiretaps of his New York offices.
Republican and Democratic leaders of the U.S. Senate intelligence committee have already said they have seen no indications of any wiretapping of Trump's offices.
Based on reporting by AFP, Reuters, AP, The Hill and The Washington Post