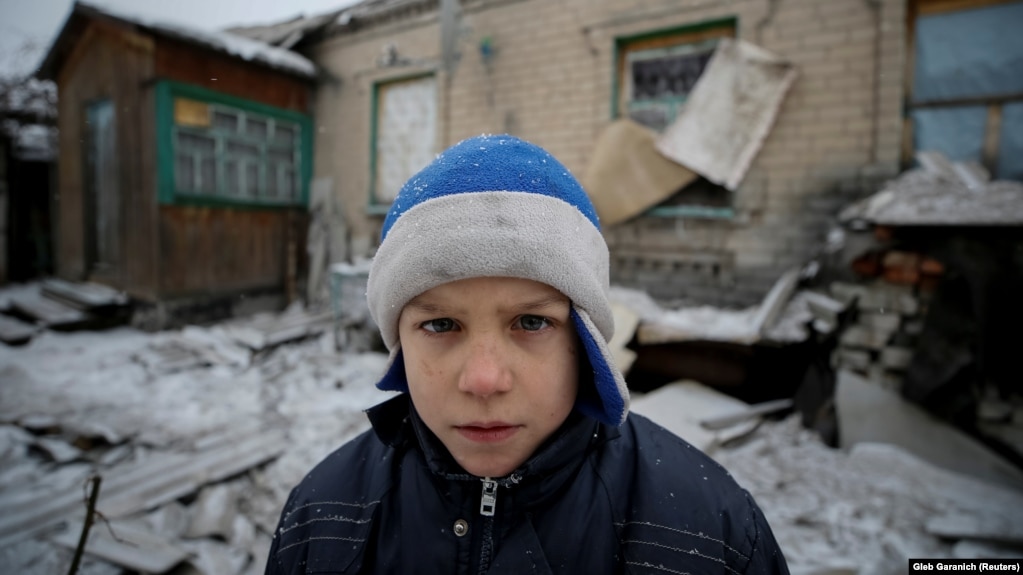 Ukraine is set to launch its case against Russia at the International Court of Justice (ICJ) in The Hague, seeking an order to halt Moscow's support for pro-Russia separatists in eastern Ukraine and Crimea.
The highest UN court is scheduled on March 6 to begin hearing the case brought by Ukraine in mid-January.
ICJ judges hear disputes between states, and cases can take years to pass through the court.
Although the court's rulings are final and binding, it has no means of enforcement.
Kyiv accuses Russia of violating UN conventions against terrorism and discrimination by supporting groups in eastern Ukraine and Crimea.
Moscow illegally annexed Ukraine's Crimean Peninsula in 2014 and has supported separatists in eastern Ukraine in fighting that has killed more than 9,750 people since March 2014.
The Kremlin has denied sending troops or military equipment to eastern Ukraine despite what Kyiv and Western countries say is incontrovertible evidence.
The United States and other Western powers have placed economic sanctions on Moscow because of its interference in Ukraine.
The Russian Foreign Ministry said it "intends to employ all possible means of legal defense" in the case.
A senior Russian official told state-run news agency TASS that the Russian delegation will consist of 35 people.
Included in the delegation will be Roman Kolodkin, director-general of the Department of Treaty and Law of the Russian Foreign Ministry, and Ilya Rogachev, director-general of the Department for New Challenges and Threats.
The Ukrainian delegation will be led by Deputy Foreign Minister Olena Zerkal, TASS reported.
In its filing, Ukraine says it "has been subjected to increasing degrees of Russian pressure and intimidation."
Since 2014, it said, Russia stepped up its interference in Ukraine's affairs, "intervening militarily…financing acts of terrorism and violating the human rights of millions of Ukraine's citizens, including, for all too many, their right to life."
It says that Moscow-backed separatist forces have carried out terrorist acts, citing the bombing of residential areas and the July 2014 downing of Malaysian Airlines Flight 17, which killed 298 passengers and crew.
Ukraine also accuses Moscow of mistreatment of Crimea's Tatar and ethnic Ukrainian populations since it annexed the area in 2014.
The first round of hearings, expected to run March 6-9, will largely consist of procedural matters. Ukraine will speak on the first day, while Russia will speak on the second.
Georgia brought a similar case against Russia, but the court ruled in 2011 that it had no jurisdiction. Experts said Russia is likely to argue that the court does not have jurisdiction in this case, as well.
With reporting by Reuters and TASS