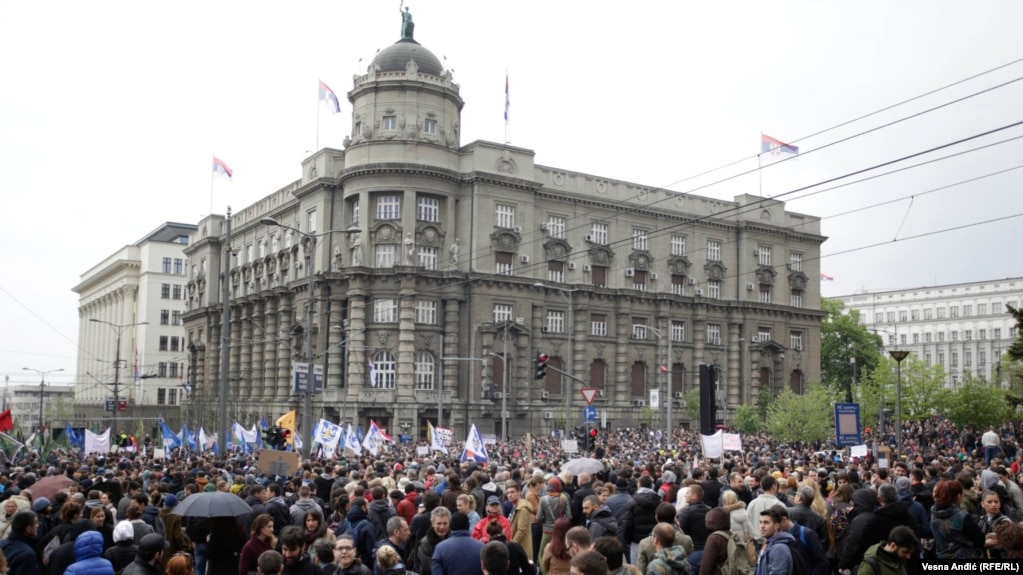 Thousands of people have gathered outside the Serbian government headquarters to protest the election of powerful Prime Minister Aleksandar Vucic as the country's new president.
The protest on April 8 was the sixth in a row against Vucic's victory on the April 2 election, which the opposition says was marred by major irregularities, including muzzling of the media, voter intimidation, and bribes.
The demonstrators in the Serbian capital joined hundreds of policemen and soldiers who were holding a separate rally over low wages and poor living standards.
Vucic won a decisive 55 percent of the vote, ensuring he will continue to dominate the Balkan country as he pursues an agenda of seeking membership in the European Union while maintaining friendly ties with Russia.
Vucic's new job will be largely ceremonial, but he is expected to retain de facto power through control of his ruling Serbian Progressive Party.
The protesters see Vucic as an autocratic leader and his party as corrupt.
Based on reporting by AP and RFE/RL's Balkan Service