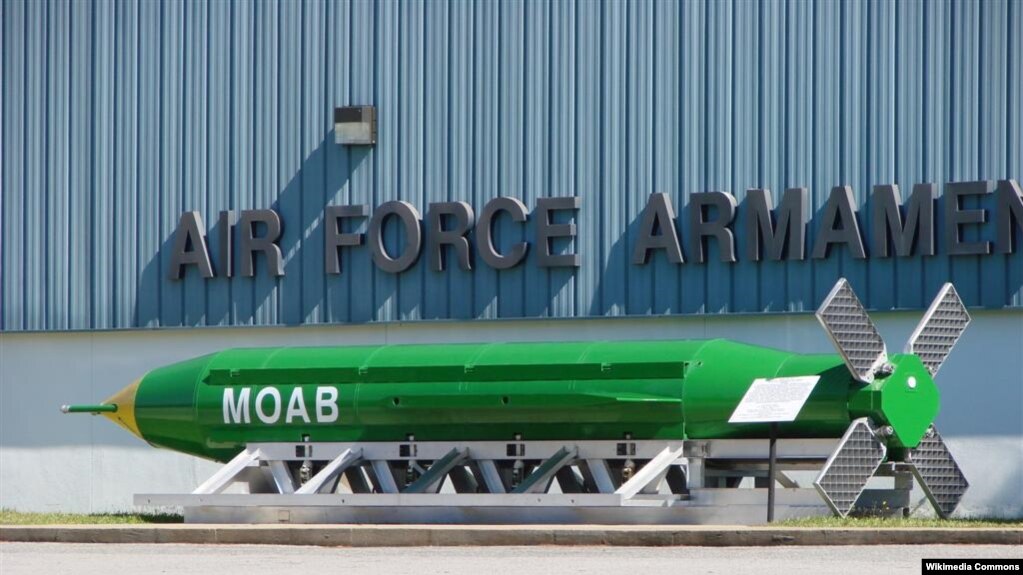 The United States says its forces in Afghanistan have used the army's largest nonnuclear bomb on an Islamic State (IS) target in the eastern province of Nangarhar.
In an April 13 statement, the U.S. military said the GBU-43 bomb was dropped at 7:32 p.m. local time on an IS tunnel complex in Achin district, close to the border with Pakistan.
The Pentagon said it was the first-ever combat use of the GBU-43 bomb, which weights more than 10 tons and has been nicknamed the Mother Of All Bombs.
The strike follows last week's death of a U.S. special forces soldier fighting IS militants in Nangarhar Province.
It targeted a system of tunnels and caves that IS fighters use to "move around freely, making it easier for them to target U.S. military advisers and Afghan forces in the area," White House spokesman Sean Spicer said.
Spicer said all necessary precautions were taken to prevent civilian casualties and collateral damage.
With reporting by AP and AFP