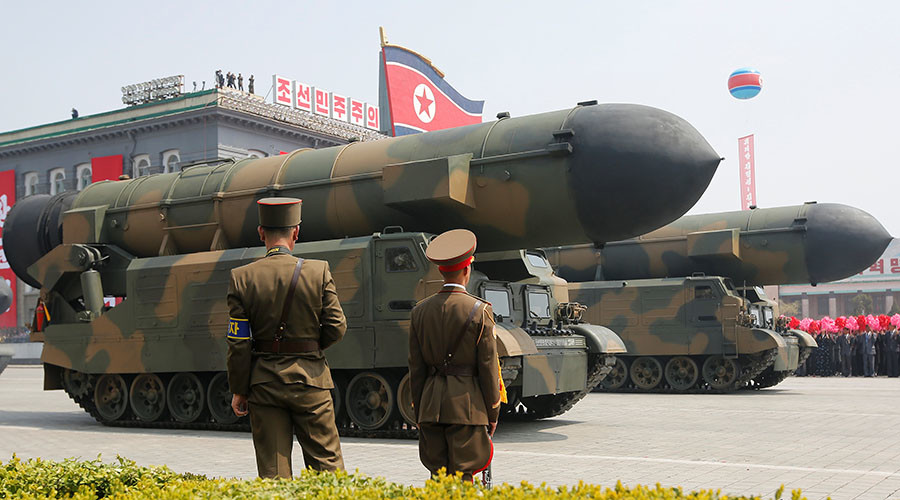 If the Korean Peninsula standoff evolved into an armed conflict, Japan would be the first to suffer from the fallout – both political and nuclear – North Korean state media said, warning Tokyo against any hostile actions.
"In case of a nuclear war on the peninsula, Japan that houses logistic bases, launching bases and sortie bases of the U.S. forces will be put under radioactive clouds before any country,"
state-run Rodong Sinmun newspaper
said
on Wednesday.
The newspaper reminded Tokyo of its previous experience involving nuclear weapons, stating that the country would become the number one target for a North Korean strike as it housed US forces and would be "put under radioactive clouds before any country."
"If Japan is truly concerned about its interests, it has to make due efforts for the peaceful settlement of the Korean peninsula issue," the commentary reads.
"As the first country in the world that suffered A-bomb disaster, Japan knows better than others how terrible the nuclear disaster is."
da "rt.com"