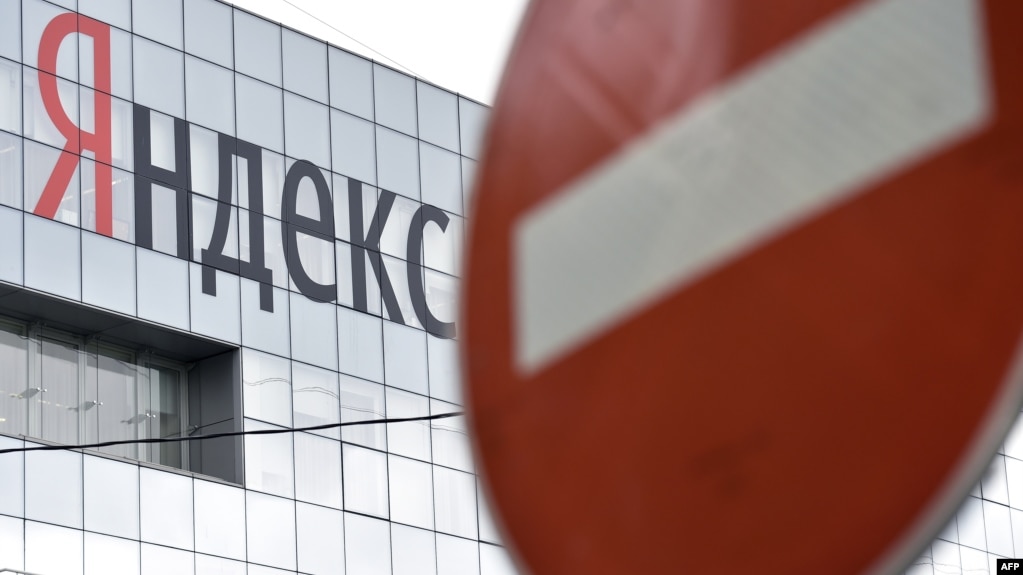 KYIV -- Ukraine's security service is searching the Kyiv and Odesa offices of Russian Internet giant Yandex as part of a treason investigation, according to a spokeswoman for the security service, the SBU.

The May 29 searches come less than two weeks after President Petro Poroshenko signed a decree banning Yandex and several other Russian sites, including the popular social networks VK -- formerly VKontakte -- and Odnoklassniki.
"Within the framework of the criminal proceedings on [suspicion of] high treason, searches are being conducted at the mentioned companies in Kyiv and Odesa," the SBU spokesperson Olena Hitlyanska
wrote on her Facebook page
. Treason is punishable by 12 to 15 years in prison and the confiscation of property.
Asya Melkumova, a Yandex spokeswoman, confirmed the searches were being conducted and told RFE/RL: "We have no information about reasons of today's SSU action. Our lawyers are on the way to the offices. Yandex is ready to provide all information regarding its operations in Ukraine, according and limited by Ukrainian legal procedures."
According to Ukrainian IT news site AIN.ua
, staff of both offices were ordered by the SBU to leave the premises while the searches were conducted.
Kremlin spokesman Dmitry Peskov told jouranlists he could not comment, saying, "We do not have complete information yet."
In
signing the decree
, which was published on May 16, Poroshenko cited the need to combat what he called Russian instruments of information warfare.
The move, which came at the request of Ukraine's National Security and Defense Council and the SBU, added the companies to a long sanctions list, which includes 1,228 individuals and 468 legal entities.
It also sparked a public debate between critics who condemned it as censorship and a blow to freedom of expression and supporters who called it a long-overdue move in defense of national security.
Russia seized the Crimean Peninsula from Ukraine in March 2014, after sending in troops and staging a referendum widely denounced as illegal.
Moscow has also given strong support to separatists whose war against Kyiv's forces has killed more than 9,900 people in eastern Ukraine since April 2014.
In a comment that followed the decree, Yandex said it had 11 million users in Ukraine.
di Christopher Miller per "Radio Free Liberty"