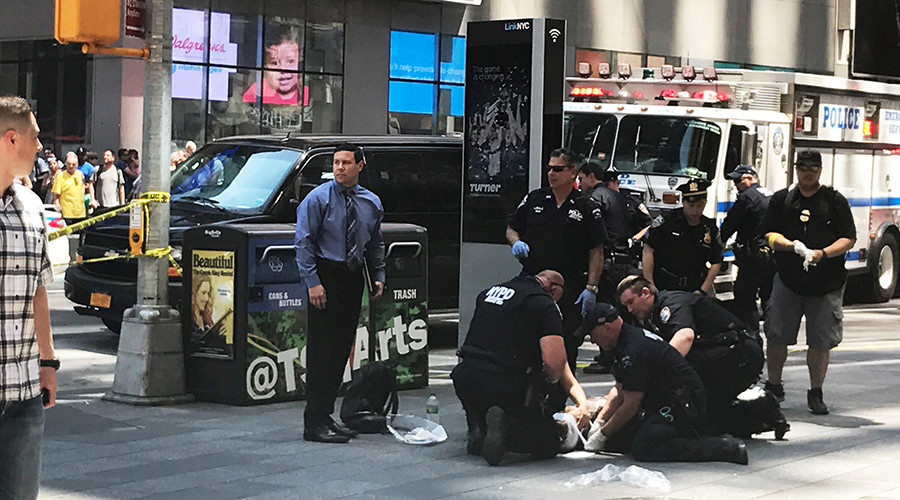 New York City Police have declared a "mass casualty incident" after a speeding car drove onto the sidewalk in Times Square, killing one and injuring at least a dozen people. The incident does not seem to be a terrorist attack, police said.
Seven people were loaded onto stretchers, while one person has died, a witness told Reuters.The New York Fire Department said that one person was killed and as many as 20 others were injured.
Video and photos from the scene show dark red vehicle tilted to its side against a barrier, surrounded by firefighters. Another video shows a man being led away by NYPD officers.
WCBS-TV has identified the suspect as a 26-year-old male resident of The Bronx with a record of drunk driving. The incident is not being treated as a terrorist attack at this time, according to NYPD.
An injured pedestrian told Reuters that the driver's actions appeared
"intentional."
According to a witness, the vehicle drove against traffic and into the sidewalk, where it struck pedestrians.
Police have cordoned off the intersection of 45th Street and Broadway, as they investigate the incident.
da "rt.com"