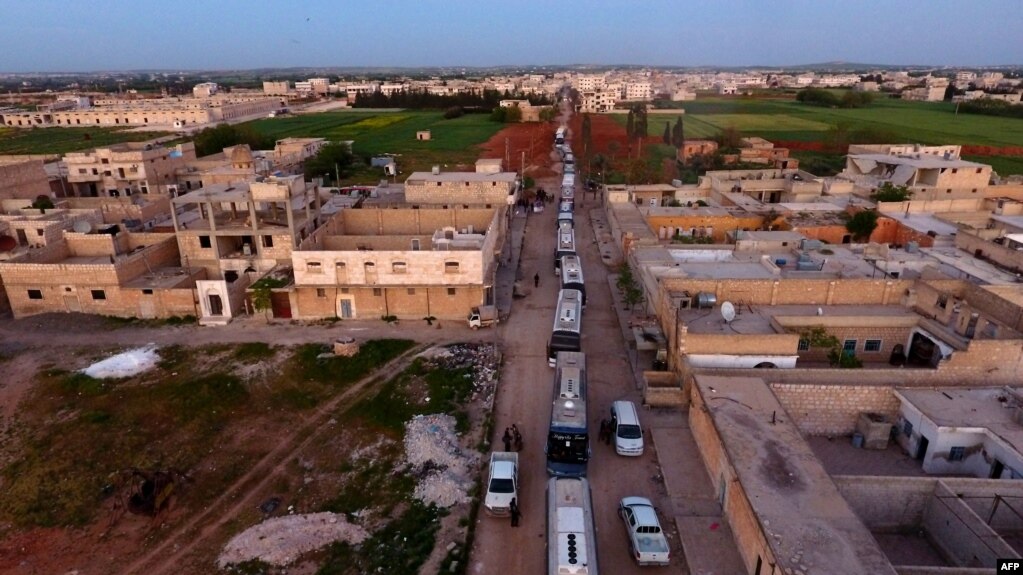 The last Syrian rebel fighters and their families began leaving the final opposition-held neighborhood in Homs, a move that will bring the city under full control of President Bashir al-Assad's government.
Syrian state TV and an opposition monitoring group on May 20 said nearly all of the rebel fighters will be out of the city by the next morning, ending some five years of opposition control.
The state-run SANA news agency said about 400 people, including 103 gunmen, left the Al-Waer neighborhood by evening on May 20 and moved by bus toward the northern town of Jarablous, which borders Turkey, or rebel-held Idlib Province.
The evacuation of Homs follows a number of deals in recent months involving cities in western Syria that were held by rebels but besieged by government forces.
Syria's government refers to the evacuation deals as reconciliation agreements.
The opposition, however, has said they amount to forced displacement of Assad's opponents away from the main urban centers.
The U.K.-based Syrian Observatory for Human Rights said Russian military police have already begun entering parts of Al-Waer and that the Syrian Army will move in once the rebels have left.
Russia and Iran back Assad's government in the six-year civil war, while the United States and Turkey support differing rebel groups.
Based on reporting by AP and Reuters