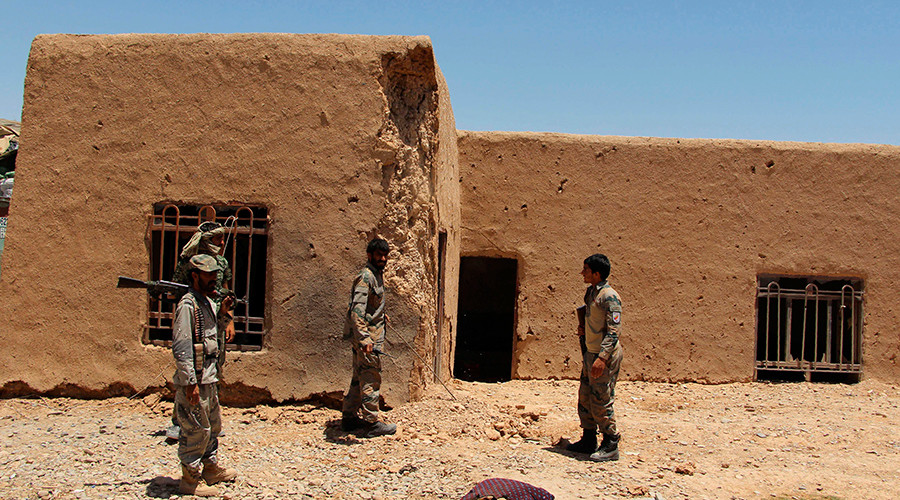 At least three Afghan Border Police agents were killed and two wounded by a US airstrike, according to an Afghan official. US military command in Kabul acknowledged the casualties and expressed condolences to those "affected by this unfortunate incident."
The strike occurred in Afghanistan's southern Helmand province early on Saturday.
"The incident occurred in surrounding areas of Nad Ali district, west of the provincial capital Lashkar Gah city at mid-night. The unpleasant incident took place during a joint operation conducted by Afghan forces and international troops there,"
provincial governor spokesman Omar Zwak
told
Xinhua.
The US military command in Kabul confirmed the "friendly fire"incident, stating that it occurred when an aircraft "returned fire" during a joint operation by Afghan and American special forces, Reuters reports citing a military spokesperson.
"We would like to express our deepest condolences to the families of the ABP members affected by this unfortunate incident,"
the statement said, as
cited
by Reuters. The military command has launched an investigation into the incident.
da "rt.com"