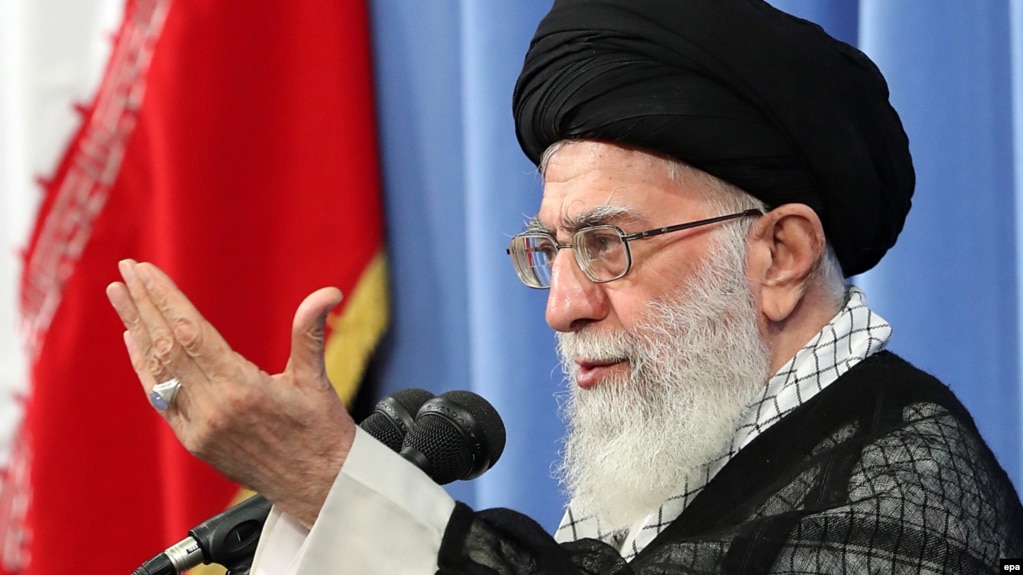 Iranian Supreme Leader Ayatollah Ali Khamenei has slammed U.S. President Donald Trump and Saudi Arabia for allying against Tehran.
Trump accused Iran of fueling sectarianism and terrorism in the Middle East and called for its international isolation during his visit to Saudi Arabia in May, just days after Iranian President Hassan Rohani won a second term.
"The U.S. president stands alongside the leaders of a tribal and backward system and does the sword dance, but criticizes an Iranian election with 40 million votes," Khamenei said in a speech broadcast live on state TV on June 4.
"Even with a multibillion-dollar bribe to America, the Saudis cannot achieve their goals in the region," he added, referring to Washington's $110 billion arms deal with Saudi Arabia, Iran's regional archrival.
On March 27, Khamenei called Saudi Arabia's leaders "idiots" and "worthless" for allying themselves with the United States and said their policies will ultimately lead to their "certain downfall."
Based on reporting by Reuters and AFP