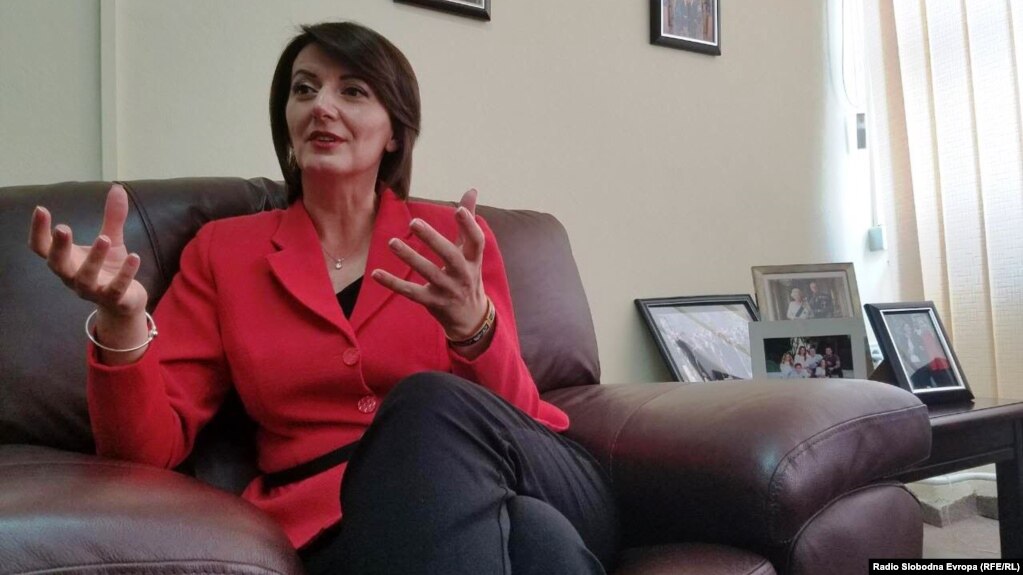 A former Kosovo president had to turn back from the border with Serbia, where she was to participate in an event meant to promote dialogue between the former war enemies.
Atifete Jahjaga was to attend a presentation on June 2 in Belgrade, the Serbian capital, of a book containing testimonies from women tortured and raped during the 1998-99 Kosovo war.
Kosovo declared independence from Serbia in 2008 and is recognized by 114 countries but not by Belgrade.
According to protocol, Serbian police were supposed to provide Jahjaga with a security detail upon entrance into Serbia, but no police escort showed up at the border crossing on June 1.
Jahjaga had to eventually return. Serbian police haven't immediately offered an explanation for failing to provide an escort for her.
She planned to address the gathering via video link instead, the Youth Initiative for Human Rights group said.
Serbian nationalists have protested against a festival in Belgrade organized by liberal groups from Serbia and Kosovo -- a former province that declared independence in 2008 against Serbia's will.
Serbia and Kosovo have agreed to participate in European Union-brokered talks as part of efforts to join the bloc, but tensions have persisted amid a surge in nationalism in the volatile Balkans.
With reporting by AP