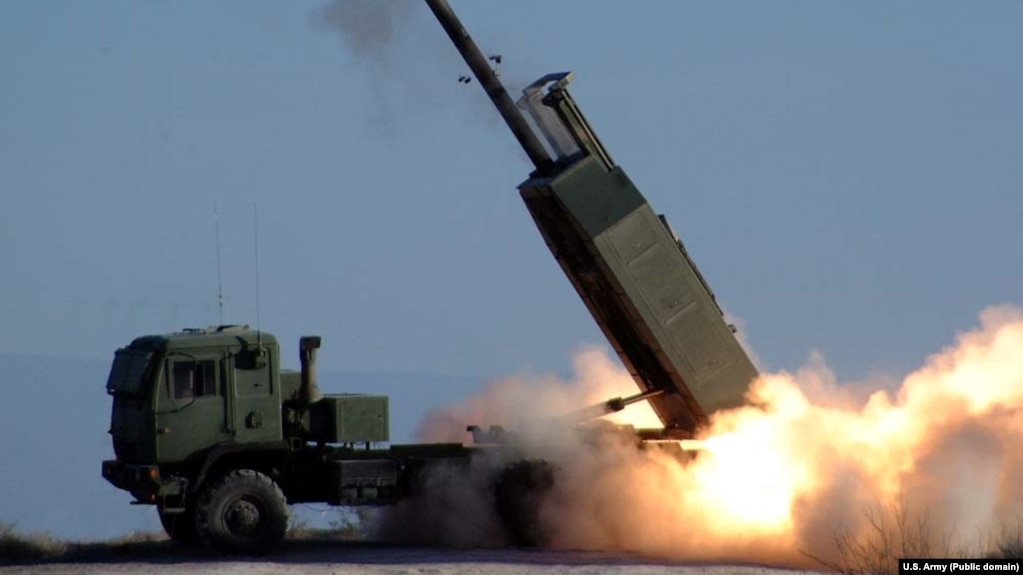 Russia has accused the U.S.-led coalition of deploying missiles against Syrian government troops at a base in the east of the country where rebels fighting the Islamic State (IS) group are being trained.
In a June 15 statement, the Defense Ministry said that the "United States has moved two HIMARS multiple rocket launchers from Jordan to the Al-Tanaf U.S. special forces base," suggesting that the equipment would be used for strikes against Syrian government forces.
HIMARS stands for high-mobility artillery rocket system.
"Deploying any type of foreign weapons on Syrian territory...must be approved by the government of the sovereign country," the statement said.
"Forces of the U.S.-led anti-IS coalition have repeatedly launched strikes on Syrian government forces fighting IS near the Jordanian border.
"It's not hard to guess that similar strikes will be continued against contingents of the Syrian Army in the future using HIMARS," it said.
Russia has conducted a bombing campaign in Syria in support of President Bashar al-Assad's regime since September 2015, and last week branded a coalition strike on pro-regime fighters an "act of aggression."
Based on reporting by AFP, Reuters, and TASS