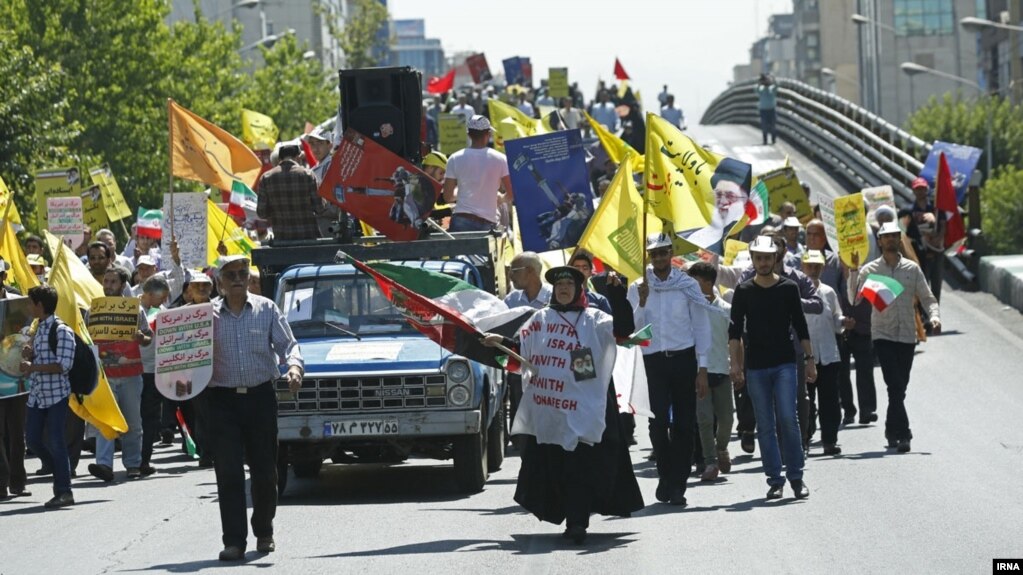 Tens of thousands of people are taking part in state-sponsored anti-Israeli rallies across Iran to mark the annual Al-Quds Day.
Some protesters set Israeli and U.S. flags on fire while others chanted "Death to America" and "Death to Israel," Iranian media reported on June 23.
The day was established by the founder of the Islamic republic, Ayatollah Ruhollah Khomeini, to show support for Palestinians and opposition to Israel, which Iran does not recognize.
Marchers in Tehran were converging from various points of the city onto the Friday Prayers ceremony at Tehran University.
Iranian leaders, including President Hassan Rohani, are expected to address the crowd later.
Authorities in Tehran also displayed three surface-to-surface ballistic missiles, including the Zolfaghar missile that Iran said it used this week against Islamic State targets in Syria.
Similar demonstrations are being held in cities across Iran, according to state media.
Based on reporting by Fars, Tasnim, and AP