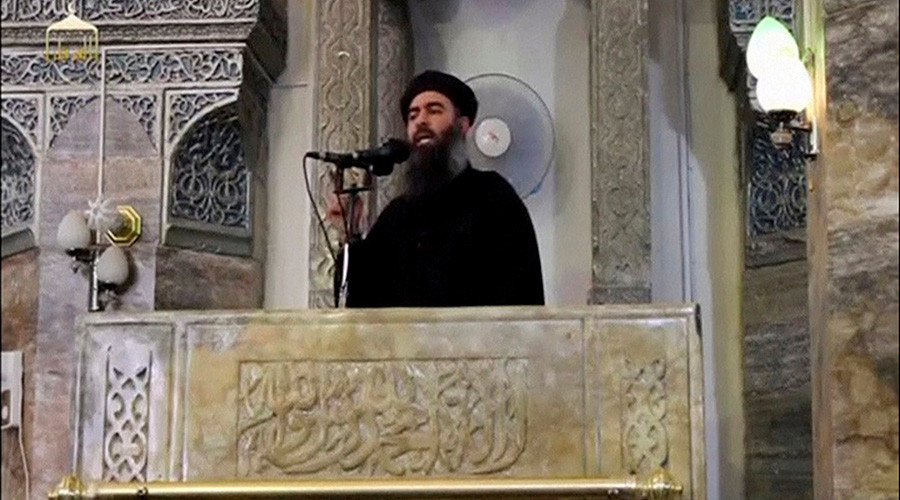 The Russian Foreign Ministry has said it is "highly likely" that Abu Bakr al-Baghdadi, the leader of Islamic State (IS, former ISIS/ISIL), was eliminated in an airstrike carried out by the Russian Air Force in Syria earlier in May.
"It is highly likely that Islamic State leader [Abu Bakr] al-Baghdadi was eliminated in an airstrike of the Russian Air Force on a militant command post in a southern suburb of the city of Raqqa in late May," Russian Deputy Foreign Minister Oleg Syromolotov told Sputnik News, citing data provided by the Russian Defense Ministry.
Syromolotov added that the information about al-Baghdadi's death is now being verified through "various channels."
The death of the terrorist group leader would likely lead to disorganization of the extremists, Syromolotov said and added that efforts aimed at inflicting ultimate defeat on Islamic State should be continued.
da "rt.com"