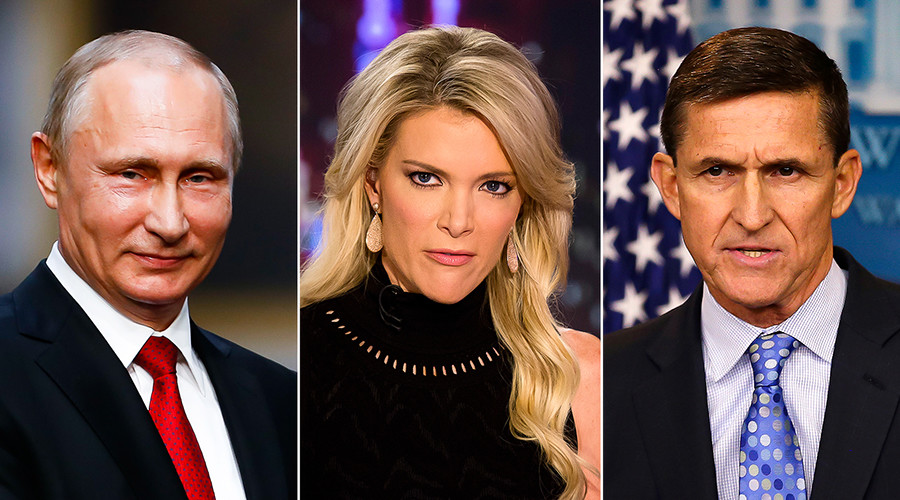 Vladimir Putin has had what's being described by NBC as "a fascinating conversation" with the network's new host, Megyn Kelly, in which they discussed "a range of subjects, from sanctions to Syria," as well as Moscow's alleged meddling in US politics.
"I asked him all about Jared Kushner, President Trump's son-in-law, and what connections they have had and what they have discussed, and I asked him specifically about somebody else very much in the news, and that is President Trump's now fired national security adviser, General Michael Flynn," Kelly said on NBC, previewing her exclusive interview with the Russian president.
The US journalist interviewed Putin at the St. Petersburg International Economic Forum (SPIEF) earlier this week, and had a sit-down separately with him on Friday.
'Saying it's Russians' fault like blaming everything on Jews' – Putin's best quotes at

#

SPIEF17

on.rt.com/8dg9
During the interview, which is due to air Sunday evening during the premiere of "Sunday Night with Megyn Kelly" on NBC, the host
brought up
the topic of a photograph taken in Moscow last year.
In the picture, which has been widely circulated in the American media, President Putin is seen sitting at a table during a dinner celebrating 10 years of RT, next to the man who served as adviser to Trump's presidential campaign.
Putin claimed the picture pretty much demonstrates "the extent of [his] acquaintance with Mr. Flynn."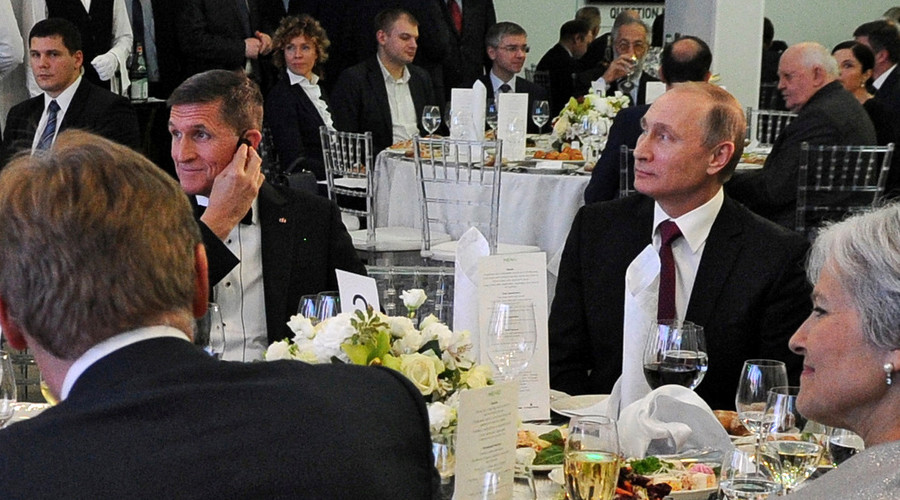 "You and I, you and I personally, have a much closer relationship than I had with Mr. Flynn," he told Kelly in comments in Russian, which were translated into English. "You and I met yesterday evening. You and I have been working together all day today. And now we're meeting again.
"When I came to the event for our company, Russia Today [RT], and sat down at the table, next to me there was a gentleman sitting on one side. I made my speech. Then we talked about some other stuff. And I got up and left. And then afterwards I was told, 'You know there was an American gentleman. He was involved in some things. He used to be in the security services,' That's it. I didn't even really talk to him," Putin said.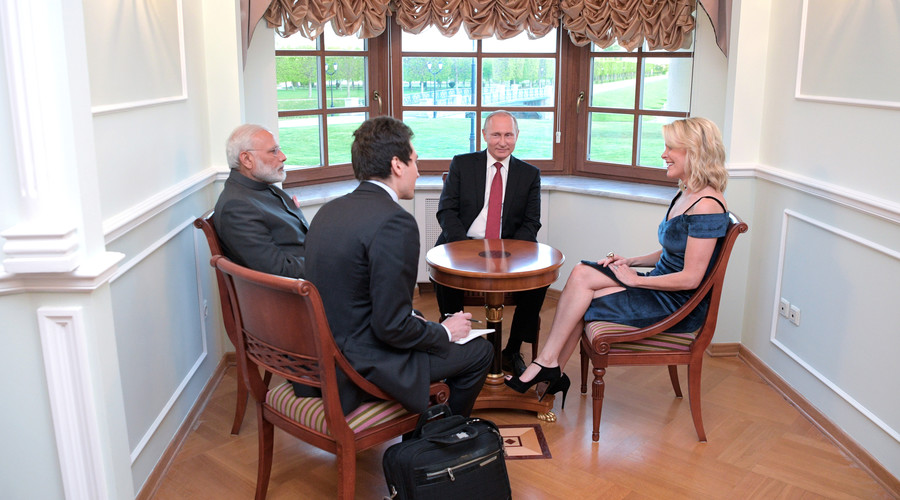 According to the American journalist, following her professional encounter with the Russian leader she can describe Putin as a "very gracious" person, at least off camera. The day before the interviews, "he and I had spent a good hour together, along with Prime Minister Modi of India, and exchanged all sorts of information about ourselves, our families," she said.
"[Putin] talked openly about his family, and it was off the record so I won't get into it, but he talked lovingly about his family," the NBC host said.
da "rt.com"