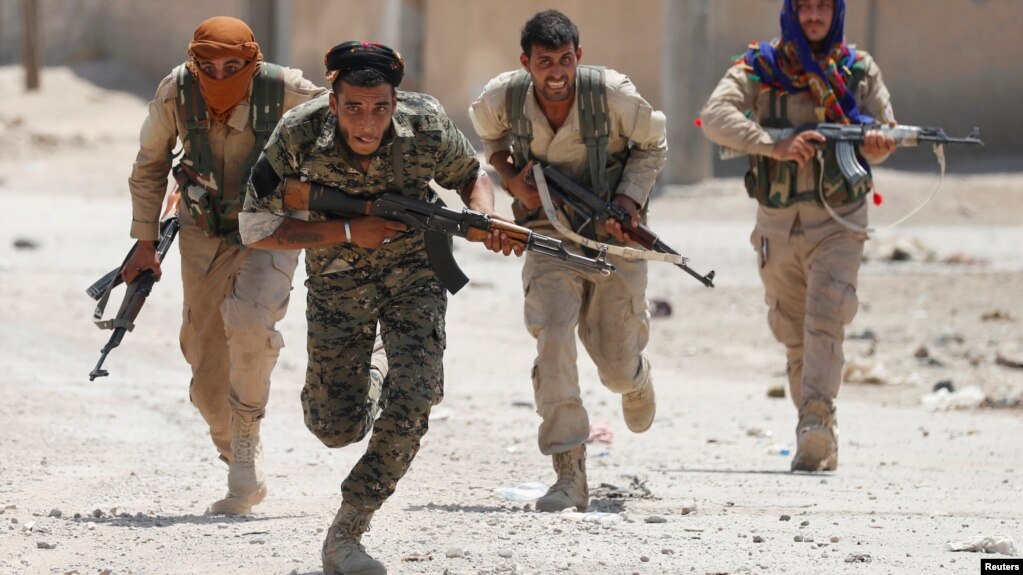 Diplomats from Russia, Iran, Turkey, and the United States were continuing a fifth round of Syria peace talks in Astana on July 5 with the Syrian government and representatives of some Syrian opposition groups.
Kazakhstan's Foreign Ministry said the second day of talks and meetings also were being attended by some delegates from Syria's armed opposition, including "representatives of the northern and southern fronts."
Russia's chief negotiator, Aleksandr Lavrentyev, was meeting with the armed opposition delegates on July 5.
Lavrentyev said ahead of those talks that he wanted "to hear what they think about how to reach an agreement" with Syrian President Bashar al-Assad and "how to reduce tensions."
Kazakh Foreign Minister Kairat Abdrakhmanov said the nine-member opposition delegation did not include armed opposition leader Mohammed Alloush, who led opposition delegates at earlier rounds of the Astana talks in January, February, and May.
When asked who was in charge of the Syrian armed opposition's delegation, Abdrakhmanov told reporters, "That's their internal affair."
Lavrentyev, Russian President Vladimir Putin's special envoy for a Syrian settlement, said after a series of meetings in Astana on July 4 that Moscow may deploy its military forces to police the borders of de-escalation zones in Syria within two to three weeks after finalizing a deal with Turkey and Iran.
Moscow, Ankara, and Tehran have yet to agree the details of the plan, the Russian diplomat told reporters, saying "everything will be discussed" on July 4-5.
Meanwhile, a representative of Syria's opposition in Astana said the armed opposition disagrees with a proposal for Iran's military to monitor de-escalation areas because Iranian forces are armed combatants who fight on the side of the Syrian government's troops.
"No, we don't agree," Interfax news agency cited Yaher Abdrahim as saying. "The entire opposition does not agree to the Iranian forces' presence."
The Astana talks -- sponsored by Russia, Iran, and Turkey -- are separate negotiations from UN-sponsored talks in Geneva.
Besides Lavrentyev, the Astana talks were being attended by Syrian envoy Bashar al-Jaafari, Iranian Deputy Foreign Minister Hoessein Jaberi Ansari, Turkish Deputy Foreign Minister Sedat Onal, and the acting U.S. assistant secretary of state for the Near East Affairs Bureau, Stuart Jones.
Staffan de Mistura, the UN secretary-general's special envoy on Syria, also was attending the two-day meeting in Kazakhstan's capital.
Shortly before the latest round of talks in Astana began, the U.S. military announced that U.S.-backed opposition forces in Syria had breached the wall surrounding the Old City of Raqqa in their battle to take the city from the Islamic State (IS) extremist group.
IS militants, who are not taking part in the Syrian peace talks in Astana or Geneva, have lost control of large swathes of territory they had seized in Syria in recent years.
The IS has said that Raqqa is its self-declared capital within Syria.
With reporting by TASS, Interfax, Reuters, AP, and AFP