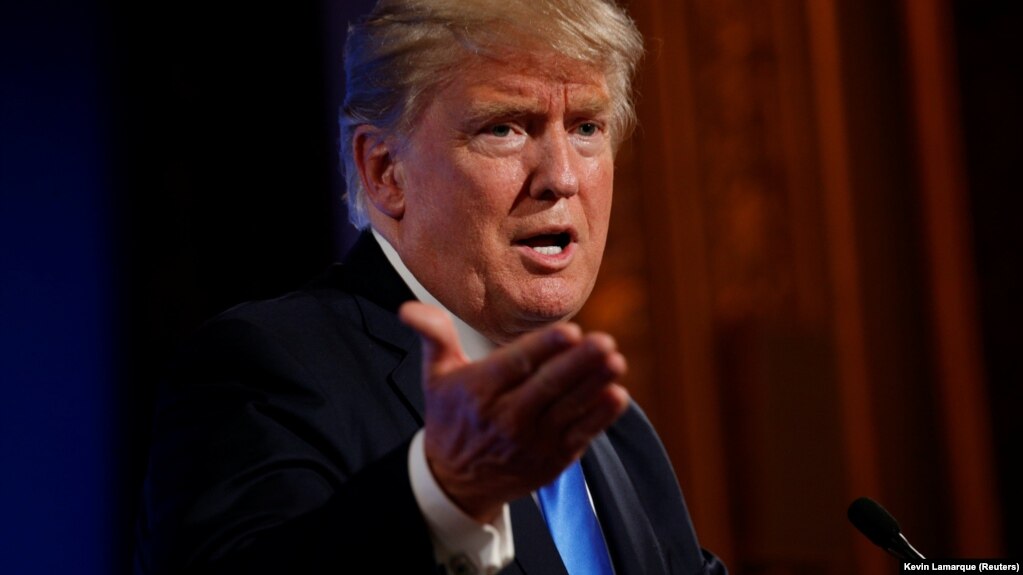 WASHINGTON -- The White House says U.S. President Donald Trump on August 2 signed a bill into law that imposes new sanctions on Russia, Iran, and North Korea.
U.S. lawmakers in late July passed the bill that cements into law an array of strong sanctions against Russia for its alleged meddling in the 2016 U.S. president election, its illegal occupation and annexation of Ukraine's Crimean Peninsula, and its support for pro-Russia separatists who are fighting Ukrainian government forces in eastern Ukraine.
The newly signed law targets Russian energy firms with fresh sanctions.
It also requires Trump to seek congressional approval in order to ease previously imposed sanctions against Moscow.
Enactment of the legislation dashes hopes of any immediate improvement in relations between Moscow and Washington that Trump had called for during his 2016 election campaign.
Russian President Vladimir Putin responded angrily to congressional passage of the bill, even before Trump signed it, ordering on July 30 that Washington must cut its U.S. diplomatic staff in Russia by 755 personnel.
The Russian response escalated tensions in relations that already have been damaged by Russia's aggression in Ukraine, its role in the war in Syria, and its alleged interference in the 2016 U.S. presidential election.
The Kremlin has called the U.S. legislation an example of "extreme aggression" and has accused Washington of trying to unjustly and "illegally" isolate Russia with sanctions and other measures.
U.S. lawmakers modified the bill after initial complaints by European leaders that it was too harmful to companies working with Russia on the Nord Stream pipeline project.
Germany's economics minister on July 31 urged the European Union to fight back against the new sanctions by the United States, saying that it could penalize Western companies doing business with Russia.
The new law also imposes tough new sanctions on Iran and North Korea over their missile programs, as well as for human rights abuses by Iran's Islamic Revolutionary Guards Corps (IRGC).
Iran on August 1 formally complained to the United Nations about the legislation, accusing the United States of violating its commitments under a nuclear agreement reached with six world powers
Ali Larijani, the speaker of Iran's parliament, said the sanctions violate the 2015 nuclear agreement and that Iran has taken its case to a UN commission charged with monitoring compliance with the nuclear deal.
With reporting by Reuters, Bloomberg Business News, AP, AFP, and dpa